Billy Joel Says He 'Used Booze As Medication' To Deal With 9/11 Trauma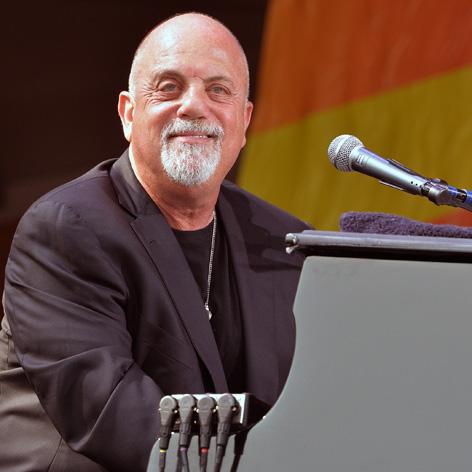 He has been to rehab twice and was involved in three suspicious car accidents in as many years, and now Billy Joel is opening up about his struggle with alcohol.
In a new interview with The New York Times, the rock 'n' roll legend says his battle with the bottle stems from his inability to deal with depression stemming from post 9/11 trauma.
And the 64-year-old claims two of three car smashes that grabbed international headlines did not involve drinking.
Article continues below advertisement
"The first accident, there was no booze involved," The Piano Man singer insisted.
"I didn't hit a tree. It's these really dark roads back up here at night. The car went off the road and into a mud rut.
"I had gone through a breakup and was really broken up about it and I decided I'm drinking too much. I should go to rehab. But people made a connection, like, 'Oh, he went there because he was in a car accident from drinking.' No."
The second accident was the result of black ice, Joel added.
Said Joel: "The car slid and smashed into a tree. I went to rehab in '05 because, when I was with Katie, she said, 'You're drinking way too much.' I never had a D.U.I. in my life. That's another fallacy. Look at the police records."
Despite his two trips to rehab, Joel explained that he doesn't "subscribe to A.A." or "12-step stuff," because he believes that sometimes he "just overdid it" and was more of a periodic drinker during rough times.
Article continues below advertisement
After the 9/11 terror attacks, Joel confessed he "used booze as medication," instead of taking prescribed medication.
"I was kind of in a mental fog and it had nothing to do with the booze. My mind wasn't right. I wasn't focused. I went into a deep, deep depression after 9/11," he revealed.
"9/11 just knocked the wind out of me and I don't know even now if I've recovered from it. It really, really hurt that man could do that to man. And then there was a breakup with somebody and it took me a while to get me back on my feet again."
When he drank, he drank hard, starting with Dewars White Label Scotch and then moving onto vodka.
"But it wasn't consistent, it would be periods of time, during a divorce or something," he insisted.
And Joel, who was slammed for not taking rehab seriously by Elton John in 2011, said he refuses to quit drinking completely.
"I have a glass of wine once in a while and I don't hide it," he admitted. "I have a glass of wine with a meal."