Judge Trashes Teresa & Joe Giudice For 'Pattern Of Deception, Dishonesty And Concealment' At Sentencing — The Latest Details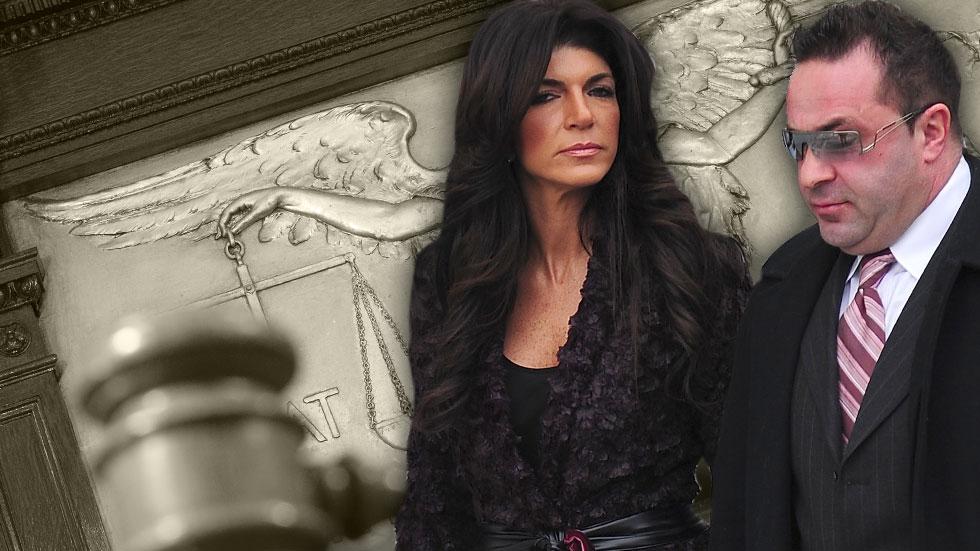 Real Housewives of New Jersey stars Teresa and Joe Giudice were chastised by U.S. District Court Judge Esther Salas in the early goings of their sentencing on their fraud convictions Thursday in Newark federal court regarding the "glaring omissions" of multiple high-dollar items on the financial disclosure forms they submit to the court.
The judge called out the Bravolebrities for a "pattern of deception, dishonesty and concealment," which she found to be "intentional" on the part of the couple, who she said was "not transparent in the least" in their legal wrangling.
Article continues below advertisement
"How is it that at this point the court is having to go over this?" the bewildered judge asked the reality TV stars' legal team, who said that the Giudices had given all of their financial details to an accountant they had hired.
The judge noted a cadre of items, such as cars, recreational vehicles and high-priced construction equipment that the Giudices failed to list, despite the fact that federal investigators had already inventoried them in their audit.
The judge was also fuming at the fact that the Giudices had missed deadline to file the disclosure forms — by five months — which, in turn, slowed the proceedings to a screeching halt.
"I had to put the sentencing off because the financial disclosure wasn't in," Salas said.
Kicking off the hearing, Salas told attorneys that sentencing guidelines for Joe ranged from 37 to 46 months; and 21 to 27 months for Teresa, both with no probation unless she were to amend the sentencing based on their situation. In addition, the judge said that the duo must pay $414,588.90 in restitution fees, with Joe facing $7,500 to $75,000 in fines, and Teresa looking at fines of $5,000 to $50,000.
Check back with Radar on this developing story.