Liars In Louboutins? Hamptons Politician Says Kourtney & Khloé Kardashian 'Off On The Wrong Foot' After Producers' DASH Deception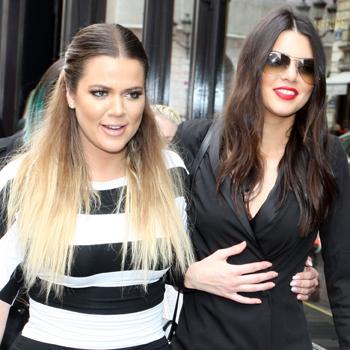 Kourtney and Khloé Kardashian's summer filming in the Hamptons -- and the behind-the-scenes tactics of their producers -- continue to raise eyebrows.
Southampton Village mayor Mark Epley, already on edge regarding the three-ring circus of paparazzi and camera crews, claims that associates of the Calabasas clan flimflammed him regarding their plans to open one of their DASH boutiques in the well-heeled East Coast enclave.
Article continues below advertisement
"The Kardashian producers told me they weren't opening a store in Southampton, then 12 hours later they announced the store's location," Epley groused at a Saturday fundraiser put on by philanthropist Jean Shafiroff, the NY Post reports. "I called them and said, 'You lied to me.'
"They have got off on the wrong foot."
As we previously reported, the sisters will not have to dip into their pockets for DASH rent while filming Kourtney & Khloé Take the Hamptons this summer, as they worked out a deal with a local landlord to get the store space rent-free (to stimulate traffic at a neighboring restaurant also owned by the landlord).
MORE ON:
Kourtney & Khloé Take the Hamptons
"They didn't want to pay the $30,000 to $60,000 rent charged at most Hamptons stores," a source told the NY Daily News, "so they agreed to shoot episodes of the show in the restaurant."