Hell-raising In The Hamptons? 'Tortured Soul' Andy Dick 'Incredibly Intoxicated' During Summertime Parties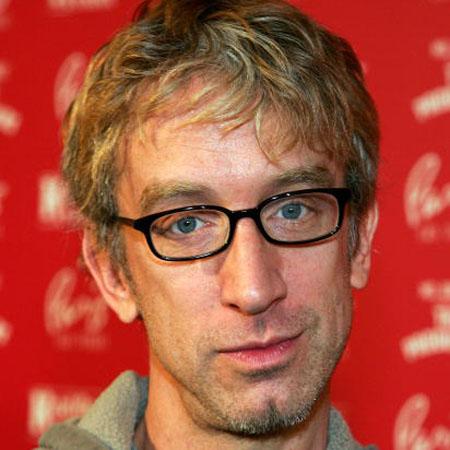 Just when you thought Andy Dick was getting his life and career under control comes this report out of the Hamptons, as sources say the 47-year-old comic appeared to be "incredibly intoxicated" while galavanting around the swanky East Coast area this past weekend.
The troubled comic, insiders told the NY Post, seemed inebriated for much of the time, and a married female partygoer told the paper that when she tried to deliver him to the safety of her place, "He didn't know where he was staying" and "had no cellphone or wallet.
Article continues below advertisement
"He is a tortured soul," the woman said, adding that when she was driving him to her house, Dick "grabbed the steering wheel" while she was driving.
It gets worse: Andy -- who recently parted ways with Hollywood hottie Jennifer Gimenez -- verbally abused and sexually harassed the woman in front of her husband when they arrived at her house.
"He grabbed my breast and said, 'You're so hot. I would expletive the expletive out of you!" the woman told the paper, adding that when she passed on his romantic overtures, he turned his attention to her husband, grabbing his genitals and trying to kiss him.
When she dropped him back off at the party, the woman said Dick asked to borrow $20. The following day, separate insiders told the paper Dick was kicked out of a party after urinating in a bush.
It's a disconcerting turn for the one-time News Radio star, whose battle with sobriety seemed on the upswing following his recent, and drama-less, stint on Dancing with the Stars.
The comic, who has a long history of drug- and alcohol-related problems, has made more headlines for his run-ins with the law than his work in the past few
Years.
He was arrested in May 2011 in connection with disorderly conduct after a meltdown inside a Marie Callendar's restaurant in Temecula,
Calif. In February of that year, RadarOnline.com posted exclusive photos of the News Radio star snorting cocaine while in his car in the parking lot of
the Corner Club in Woodland Hills, Calif. Other bizarre offenses include a January 2010 arrest after he was accused of "unexpectedly and without invitation" grabbing a man's crotch at a West Virginia bar; and a 2008 arrest for sexual battery after allegedly pulling down a teenage girl's top outside of a Buffalo Wild Wings restaurant in Murrieta, California.