Handout In The Hamptons? Landlord Gives Kourtney & Khloé Kardashian Free Pass On Estimated $60K Rent For DASH Boutique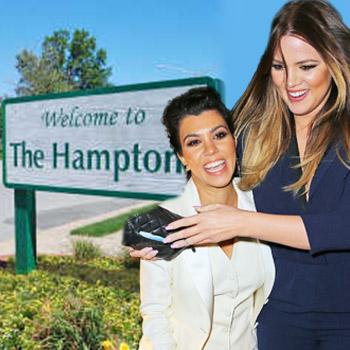 MORE ON:
Kourtney & Khloé Take the Hamptons
Article continues below advertisement
"They didn't want to pay the $30,000 to $60,000 rent charged at most Hamptons stores, so they agreed to shoot episodes of the show in the restaurant," a source told the paper.
In related news, insider tell the paper that bride-to-be Kim Kardashian will spend about a month "in town" beginning early next month.
As we previously reported, locals in the affluent area have been "up in arms about" the arrival of the sisters, anticipating "the hassle of the entourage, the cameras, the paparazzi and all the fanfare that comes with this attention-seeking family."