Exclusive
Swift Secrets! Get The Exclusive Details On Taylor Swift's '1989' Secret Listening Sessions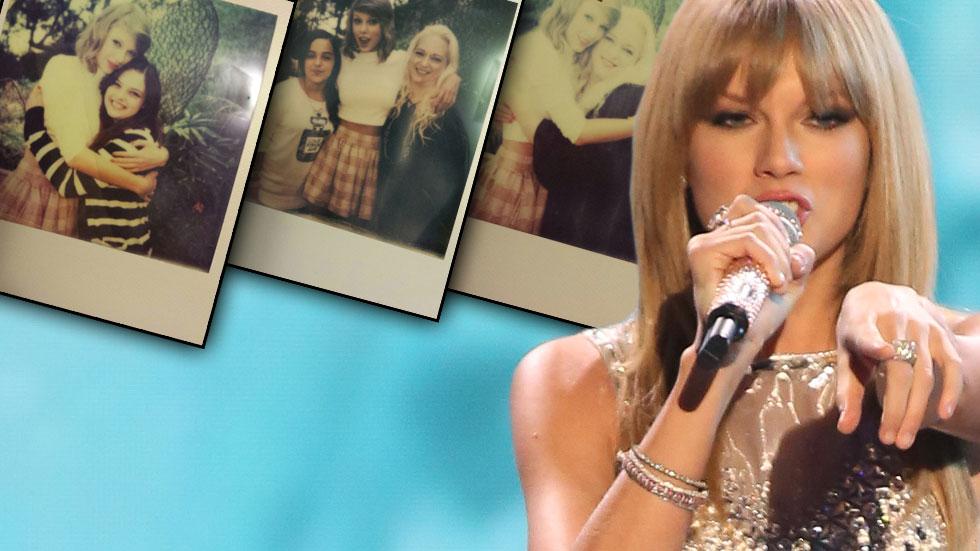 Taylor Swift has been hosting secret listening sessions for her new album, 1989, but RadarOnline.com has learned exclusively what exactly is going on behind Swift's closed doors!
Sarah Gutierrez of Modesto, Calif., was contacted via Twitter to attend one of Swift's surprise listening events with her two daughters. After getting shuttled to a secret place on Sept. 20, 2014, which turned out to be the "Shake It Off" singer's Los Angeles home, Gutierrez's and her children, along with 30 other lucky fans, entered their dream world.
Article continues below advertisement
"We were sitting in her living room and she sat in a chair with pillows and couches," Gutierrez revealed. "Taylor walked in with her cat and said, 'I've been planning this for a long time and wanted to invite my fans.'"
Before the evening kicked off, however, fans were required to sign a confidentiality agreement and couldn't discuss the song titles or the songs' lyrics. They also had to leave their cell phones behind.
But that didn't stop the country pop crooner from revealing some information to her lucky fans during the secret session, which was also being filmed by a documentary filmmaker. But Gutierrez said that was for Swift's personal use.
"She told us the backstories to all the songs but of course she doesn't name names," Gutierrez said. "She told us what inspired her to write them.
"There were some about exes, but there were other things. They emailed us that other people were talking about backstories and that Taylor wanted to tell them herself when the album came out," she continued.
Article continues below advertisement
Although Gutierrez describes herself as a Swift fan, the true Swifty in her family is her daughter, Emily, who told RadarOnline.com exlusively all about her experience inside the "Love Story" crooner's home.
"She was so sweet and she talked to us like we were her best friends," Emily said. "She was so inviting, she gave us food, drinks, and we talked in her hallway about her decorations.
"She hung pictures in her hallway of her and her friends and said that the pictures were hung 'wonky.'"
When it came time for Swift to perform some of the songs off of her upcoming album, Emily told RadarOnline.com that the megastar could act as goofy as anyone else.
"When she showed us some of her new songs, she sang along and was making up dorky dance moves which were adorable!" Emily said.
But that's not all. Fans got to take Polaroid pictures with Swift, her cat and her awards, and even met the singer's parents! According to Emily and her mom, "It was the most amazing day and Taylor is the sweetest girl. She just acted like we were her friends hanging out at her house."
In addition to walking away with their dreams having come true, fans also left with a Taylor Swift bag with a key chain that says 1989 listening session Los Angeles. They also received three shirts and two calendars.