Exclusive
Trademark Infringement Lawsuit Against Taylor Swift Can Proceed, Court Says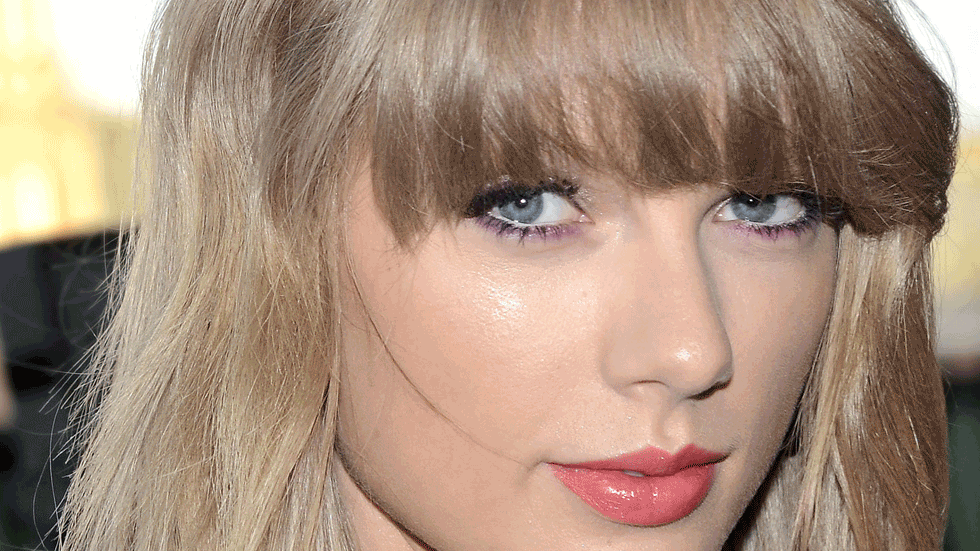 Taylor Swift can't shake off an annoying lawsuit as easily as she had hoped.
A judge has ruled that the trademark infringement case filed last May against her and American Greetings Corp. can proceed.
The 24-year-old singer had urged a California federal court to dismiss the case, claiming her use of "Lucky 13" on clothing and in a sweepstakes promotion with American Greetings was legal despite the fact Blue Sphere Inc. had trademarked the phrase.
Article continues below advertisement
Part of Swift's defense strategy was to insist that Blue Sphere Inc., known for its rockabilly clothing, wanted publicity from the lawsuit and that they just aren't famous to create confusion with her brands in the marketplace.
"Taken as a whole, the allegations show Blue Sphere's true colors: It is a small, regional apparel company that focuses on selling to 'motorcycle riders...hot rodders, surfers and skateboarders,'" her lawyers argued.
The number 13 has deep significance for Swift, who was born on Dec. 13. "Basically whenever a 13 comes up in my life, it's a good thing," she has explained.
But the company's founder, Bobby Kloetzly, tells RadarOnline.com exclusively that the lawsuit is "nothing against Taylor personally" but the "Lucky 13" brand must be protected.
"My heart and soul are in 'Lucky 13,'" says Kloetzly, who started the brand in 1991.
Article continues below advertisement
"I know that Taylor recognizes the value of art and hard work that goes into creating art," continues Kloetzly. "I completely agree…'Lucky 13' is valuable and should be paid for. I have worked very hard to build this company (which is my 'art') from the ground up, and I believe it is unfair for Taylor to use my 'Lucky 13' trademark to earn a profit."
Kloetzly notes that efforts to work things out with Swift's representatives before filing court papers went nowhere. "I'm sure if Taylor and I spoke, we could talk about this issue—from one rebellious spirit to another—and resolve it," says Kloetzly.
Now the case will be up to judges to decide.
"I just hope she and American Greetings will do what is right," says Kloetzly. "As an artist and a multi-billion dollar company, I think they will understand."