Tara Reid's Skeletal Figure Scares Fans BEFORE She Puts On Halloween Costume!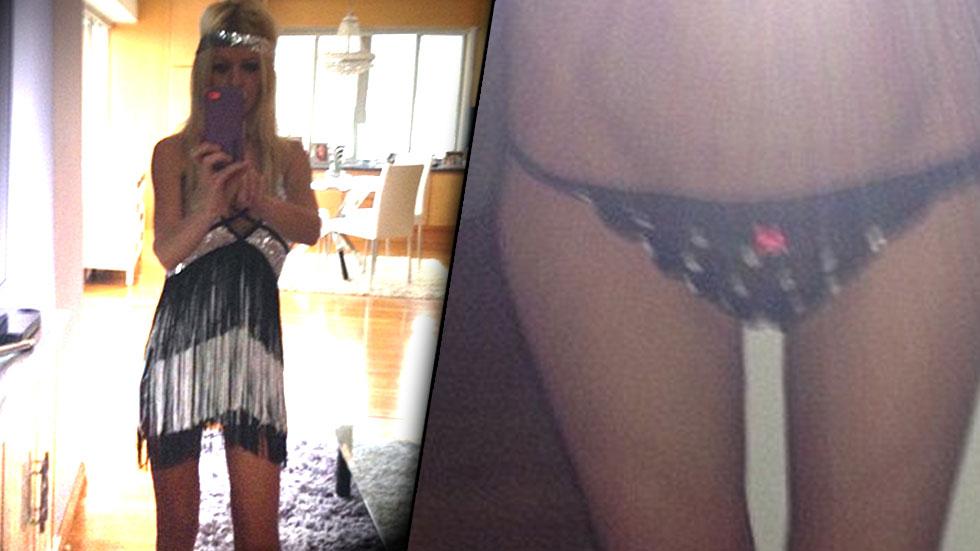 Tara Reid unintentionally gave her fans a fright on Halloween by posting an Instagram photo of her looking scarily skinny.
The disturbing picture – which was swiftly deleted – showed the blonde in her panties getting ready to put on her fancy dress outfit.
The caption was, "Starting to get dressed for my costume."
But the 38-year-old pulled the photo, which showed her with toothpick thin legs and a gaping thigh gap.
Article continues below advertisement
However, the actress has kept a selfie showing her in her Halloween costume in full. In that photo she is completely clothed, dressed as a 1920s flapper girl.
It's not the first time that Reid's rake thin appearance has drawn concern.
Over the years her frame has become more and more skeletal. And the Sharknado star's curvy body is a thing of the past.
The actress frequently shares bikini snaps with her Instagram followers.
But Reid hasn't always received complimentary responses for her efforts.
One user commented on a photo showing the bikini-clad star among some trees, saying, "I think one of those leaves weighs mo sic than her… Umm food is essential!"