Exclusive
Curtains For 'SYTYCD'? Former Judge Dan Karaty Weighs In On Future Of The Show Amid Ratings Slump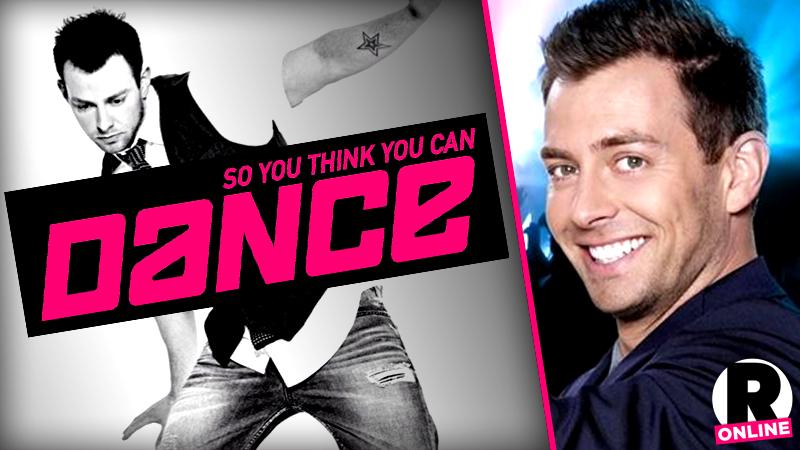 So You Think You Can Dance just ended its eleventh season, but if slumping ratings are any indication, it could be its last. But even if the long-running reality competition show is on its way out, there's one memorable judge who'll go down in reality TV history. Famed choreographer Dan Karaty, who spent five seasons on the panel, went on to star on international versions of SYTYCD and most notably on Holland's Got Talent. Karaty opened up to RadarOnline.com exclusively about what the future looks like for the hit dance show in the U.S., his acting aspirations, and how his newborn baby is doing after a major health scare.
Article continues below advertisement
Radar: Your American fans last saw you as a judge on So You Think You Can Dance in 2011, after five years on the hit show. Have you been keeping up with its progress since you left?
Karaty: So You Think You Can Dance has become​ a worldwide phenomenon.​ I try​ to keep up as much as possible in as many countries as possible. F​or the U.S. show, I have close friends who choreograph​ on the show. I love watching the ​brilliant pieces they create for the dancers. My travel schedule doesn't always allow me to actually tune in live, but that's the brilliance of the internet.
Radar: Nigel Lythgoe tweeted in April that it could be the show's final stint after 11 seasons on air and asked for the fans' support. In fact, the finale brought in a new season-end low for the show. Jennifer Hudson said last year that considering American Idol had been struggling in the ratings, it should end and go out on top. Do you feel the same way for such a trailblazing show like SYTYCD?
Karaty: It would be a shame for SYTYCD to end now. There are way too many amazing dancers out there who deserve a shot at taking center stage, entertaining the masses. The show definitely still has room to grow.
Article continues below advertisement
Radar: Eleven seasons is a long time for any TV series like SYTYCD. What do you think it needs to create a fresh new look and give it some resurgence?
Karaty: The format itself is strong. The dance talent always has and always will be there. Most important though is the focus should ​be on the dancers. They are the stars of the show. It would help to get back to that perspective. The show has been hurt by a shift in focus to the judges. The dancers are and always have been the stars of the show. That's where the focus belongs.
Radar: Reports have indicated that the judging panel needs to be revamped -- do you agree? Who would be on your dream panel?
Karaty: It never hurts to have fresh eyes and a fresh perspective. I could think a few people who​ would be great for the panel. After judging on the show around the world, I'd love to come back to the panel in the U.S. and bring a different global perspective.
Radar: Who's your dream judging panel?
Article continues below advertisement
Karaty: Simon Cowell, Shakira, Mel B… and me!
Radar: Do you think there's still an audience for dance competition shows or it the reality market too saturated with singing and talent shows?
Karaty: Absolutely! ​If it's a great show, with truly talented dancers, and a judging panel that let's the dancers take the lead, the audience will come​! Take a look at the ratings jump ​for the finale of SYTYCD this past season. That doesn't happen if the audience isn't there. The problem is there are too many bad shows trying to cash in on the success of great dance ​formats. The audience is smart. They know a cheap rip-off when they see one. ​
Radar: Could you be making a return as a judge in the States?
Karaty: That's where it all started for me. I've had an ​amazing ride, judging​ the show in other countries, as well as judging for the Got Talent franchise and some other great talent shows like Everybody Dance Now. But coming back to the U.S. panel of So You Think You Can Dance would be pretty cool.
Radar: You've been a judge on Holland's Got Talent and recently made your acting debut in the Dutch film Soof. Instead of dance and choreography, are you turning your attention more toward acting?
Article continues below advertisement
Karaty: Every year seems to bring new opportunities and challenges. Soof was such an incredible experience. It did really​ well and ​we're gearing up for the sequel. O​ther offers to act have come, but my next movie will have to fit into my crazy schedule. But it's coming.
Radar: You're a superstar overseas and have certainly made a name for yourself here in the States. Is there anything you'd like to tackle in the U.S.? Can you tell us about anything in the works?
Karaty: I'​m really loving what I'​m doing right now. I​ feel blessed to have had all the success over the past few years. There are always more I'd love to do, new formats, producing, and more.
Radar: We want to ask about your son Daniel. Your nine-month-old baby boy has had a very serious health scare and was in the hospital with a bacterial infection. Can you tell us how he and your family are doing today?
Karaty: The great news is that he's​ home now and recovering. It was a really tough time for my family, but the support and encouragement from all of our friends, family and fans around the world ​was incredible. Daniel is​ a typical Karaty, a fighter, and he's getting better everyday.