Exclusive
Ricki Lake's Husband Christian Evans 'Living In His Car' One Week After Split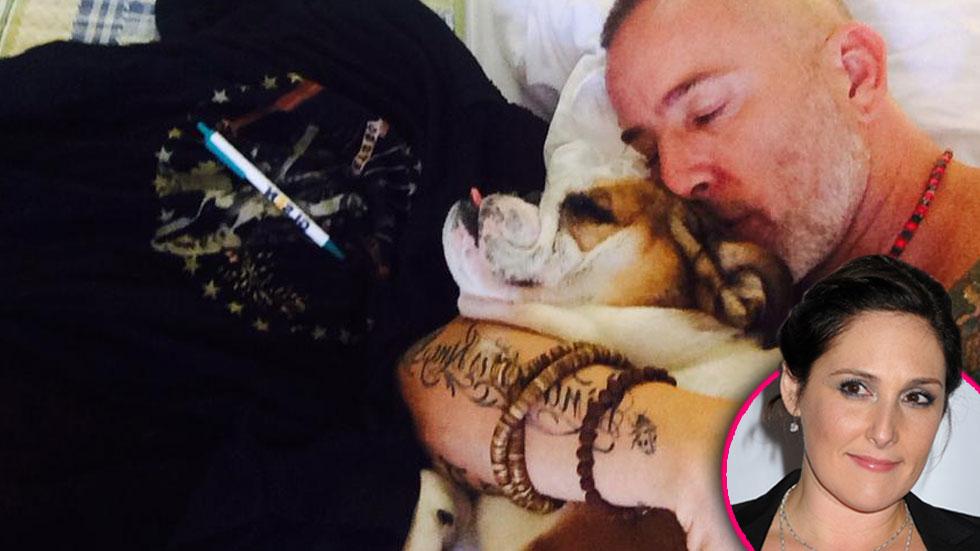 Ricki Lake split with her husband Christian Evans over a week ago, and sources close to the once 'happy couple' reveal exclusively to RadarOnline.com that he is already homeless and without the basic essentials needed to survive.
"He has no money left and is living in his car, on his way to a homeless shelter outside of California," a close friend of the pair tells Radar.
"Christian has been diagnosed as bi-polar and everyone is really concerned for his health right now," adds the friend.
Article continues below advertisement
To make matters worse, the couple's dog Pacha is said to be 'very sick' right now and in 'desperate need' of medical care.
"Ricki knows that Christian is desperate for money to provide himself and Pacha with the medical care they need to survive," the source says.
According to the couple's prenuptial agreement, the former talk show host will pay 43-year-old Evans $125,000 once the divorce is finalized.
"She is holding off on filing because she wants him to suffer for the hurt she thinks he caused," the friend explains. "She never really even intended on divorcing him."
Her goal? "She just wanted to shake him up and teach him a lesson," says the source.
The couple, who were married for over two-years, decided to part ways when Evans reportedly told his 46-year-old wife that he wanted to have an "open marriage."
Article continues below advertisement
"When he said that he wanted an open marriage, he did not really mean he wanted to sleep around or even open up the relationship sexually,' the insider says.
"He was just really tired of being in a marriage that was lopsided and controlled by her money and he wanted to be in a loving marriage where they each had their own lives and could do and experience their own things," continues the source. "He still loves her very much."
Lake has two children Milo, 15, and Owen, 10, from her previous marriage to Rob Sussman and Evans has a son, 9-year-old Taylor, with his ex-wife Deanna Alexander.
Should Ricki Lake offer her husband some financial relief so he and their dog can get the medical care they need? Let us know in the comments below.