Exclusive
'Happy Couple' Ricki Lake & Christian Evans Are Divorcing Amicably – How Their Love 'Fell Apart'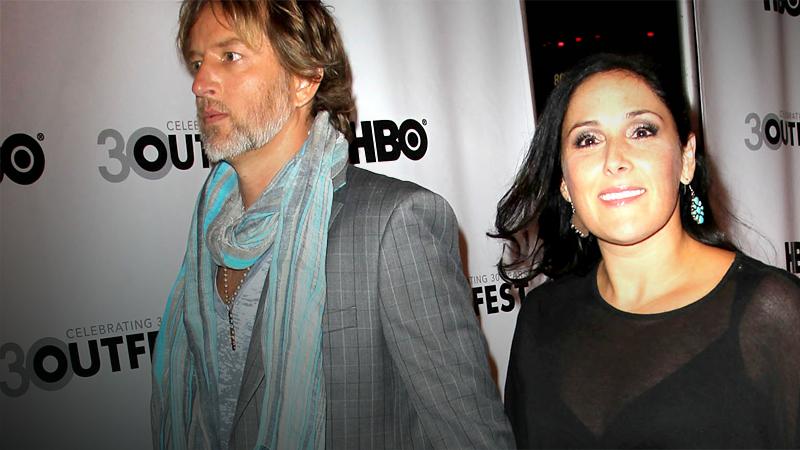 Ricki Lake is preparing to file for divorce from her husband Christian Evans, whom she was married to for more than two years. But despite the suddenness of the split, a friend of the once "unbreakable" couple tells RadarOnline.com exclusively that they were friends even in the days leading up to the decision to divorce, days that were filled with "joy and sadness."
"They were always a happy couple and rarely ever argued," a friend close to the couple tells RadarOnline.com exclusively. "However, this past month was filled with lots of joy — and sadness."
Article continues below advertisement
The former talk show host celebrated her birthday on Sept. 21, but they started the celebrations several weeks prior, the insider reveals.
"Christian got Ricki tickets to go see a taping of So You Think You Can Dance, which is her favorite show, and they had a really amazing time," the source says. "They also went on a birthday trip to Las Vegas last month for a show with about 20 of their closest friends."
They returned from Sin City several days before her birthday — and that, according to the friend, is when "things started to fall apart."
As RadarOnline.com previously reported, "Ricki took issue with a sudden trip Christian took to Ibiza … alone."
"After he returned from his trip, she said that he was not the same person that she married, and that he had just changed too much for her," the source says.
"Christian moved his stuff out this past week, and been staying in hotels with his dog Pacha, as well as a rental unit next door to his ex-wife," according to the source.
Article continues below advertisement
But even though the couple reportedly tried a last-ditch effort to repair their rift, it did not work.
"Christian told her that she could not change him, and if she was not happy, then they should divorce," the friend reveals.
RadarOnline.com exclusively broke the news of the split, and an official announcement is imminent.
Lake has two children Milo, 15, and Owen, 10, from her previous marriage to Rob Sussman, and Evans has a son with ex-wife Deanna Alexander, , Taylor, 9.
Do you think that Ricki Lake is more to blame for the split or Christian Evans? Let us know in the comments below.