Home Invasion! Palm Springs 'Hollywood Vacation Paradise' Terrorized By Stalker, He's 'On The Loose,' Says PD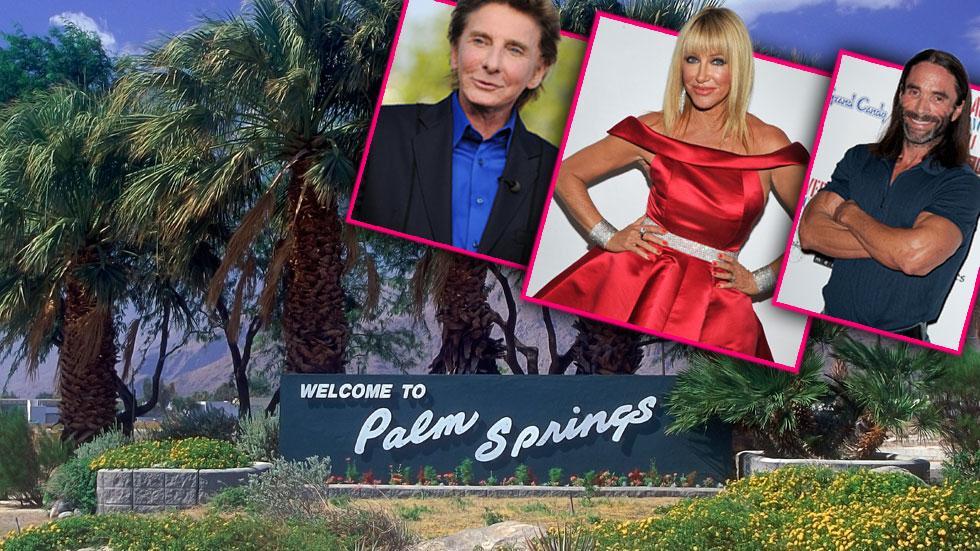 Police in Palm Springs, 'along with SWAT teams, helicopters and canine units' have been unsuccessful in locating a violent stalker who still on the loose, RadarOnline.com has learned exclusively.
"Suzanne Somers and Barry Manilow, along with many other celebrities, are on high-alert," a source close to the situation says.
"It all started when actor Jasper Cole, who is Hollywood's 'go-to' villain, discovered a man inside of his swanky Palm Springs home a couple of weeks ago."
Article continues below advertisement
"The stalker returned to Cole's house last week and became combative, which led to Jasper's friend being rushed to the ER," a source close to Cole, who currently has a role on Universal's The Purge: Anarchy, tells Radar.
"Everyone in Palm Springs is really frightened that they have not caught this guy," the insider says.
Which famous celebrity has had the worst experience with a stalker? Let us know in the comments.