'I Was Screwed Out Of My TV Career!' Suzanne Somers Tells All About Her Shock Exit From 'Three's Company'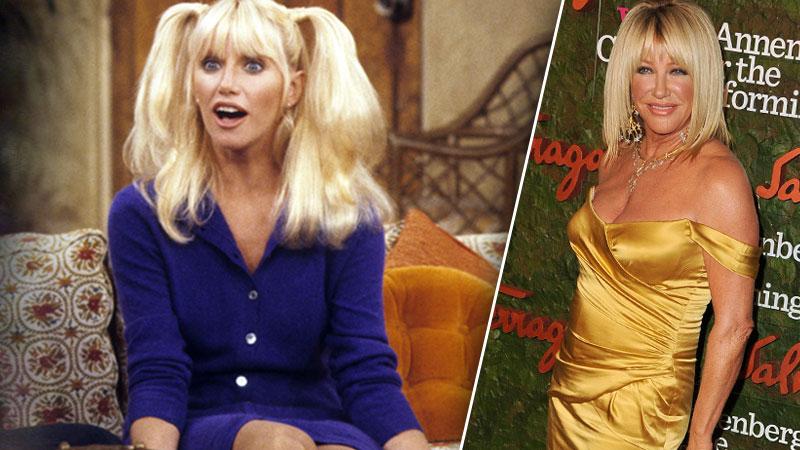 Suzanne Somers blows the lid off the boardroom politics that doomed her famous run on the classic comedy Three's Company, and how producers' miscalculations ultimately cost "hundreds of millions of dollars" in the big picture.
"At the height of my success on 'Three's Company,' I was screwed out of my TV career by the producers and weak leaders at the network who concocted a plan to stop women in TV from asking to be paid the same as men," she tells this week's edition of The ENQUIRER.
Article continues below advertisement
Somers said that despite being on "the No. 1 show in the country" with killer demographics, "male actors with shows way down in the top 20 were earning 10 times more than me ... 10 times more!"
While the late John Ritter was pulling in $150,000 an episode, Somers was making only $35,000, incurring her to request a raise by the start of the show's fifth season — a request that was bluntly turned down.
"The 'Three's Company' producer told the network he could 'train another blonde like a seal ' to take over for me," the 67-year-old Thighmaster guru told the ENQUIRER.
After she parted ways, and was replaced by Priscilla Barnes, ratings never quite reached the fever pitch they were at during her time on the comedy.
"It's always about chemistry, and the chemistry between John, Joyce and me was beautiful," Somers said, adding that "a major syndicator announced that by firing me from 'Three's Company,' hundreds of millions of dollars were lost in back-end syndication."
Despite the rough road, the cheery actress never lost her smile.
"I never got bitter. I got mad," she said.
Pick up the latest issue of The National ENQUIRER for more this iconic TV star.