The Pity Party You Thought You'd Never See: Oscar Pistorius A 'Broken Man' Since Shooting Girlfriend, Psychologist Testifies In Pre-Sentencing Hearing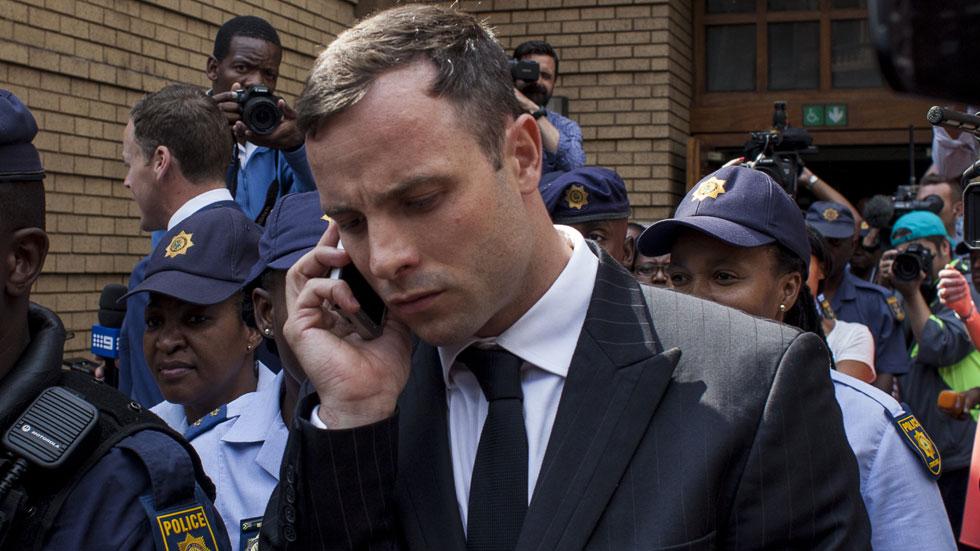 Oscar Pistorius is a "broken man," Dr. Löre Hartzenberg, a psychologist who has treated the convicted killer, testified in court in South Africa's Pretoria Court on Monday.
Hartzenberg took the stand as the paralympian awaits his sentencing in his culpable homicide conviction in last year's fatal Valentine's Day shooting of girlfriend Reeva Steenkamp. The psychologist said the double-amputee runner's accidental shooting of the stunning South African reality star cost him the love of his life, his network of friends and substantial money.
Article continues below advertisement
"On an emotional level, his self-perception and self-worth have been damaged," Hartzenberg said.
She added that Pistorius is dealing with post-traumatic stress disorder, as during their sessions, he'd have fits of tears, profuse sweating, and frenetic pacing.
"Some of the sessions," Hartzenberg said, "were just him weeping and crying and me holding him."
Prosecutor Gerrie Nel's heartstrings weren't tugged a bit by Hartzenberg's testimony, as he maintained the aggressive, bulldog demeanor he displayed through the trial, stressing that the victim in this case is Steenkamp.
"We are now dealing with a broken man, but he is still alive," Nel reminded Hartzenberg, asking her of 29-year-old Steenkamp: "Do you know anything about her dreams, what she wanted to do in life?"
Nel exploded at one point after social worker Joel Maringa (testifying on Pistorius' behalf) suggested a three-year sentence house arrest with 16 weekly hours of community service, calling the notion "shockingly inappropriate."
Maringa said he felt his suggestion, strictly monitored by the court, would not be a "getaway sentence."
As was in the trial, Pistorius' fate (vis a vis the sentencing) will fall squarely on the shoulders of Judge Thokozile Masipa. After the judge faced major criticism in South Africa following her controversial verdict, she was flanked by police officers throughout Monday's proceedings.
Per sentencing guidelines, Pistorius' sentence could be span from a suspended jail sentence to a 15-year prison sentence.