Exclusive
'I'm Hurt' — Anna Shannon Confirms She Was Victim Of Mama June's Child Molester Boyfriend, Says Relationship With Mother 'Over'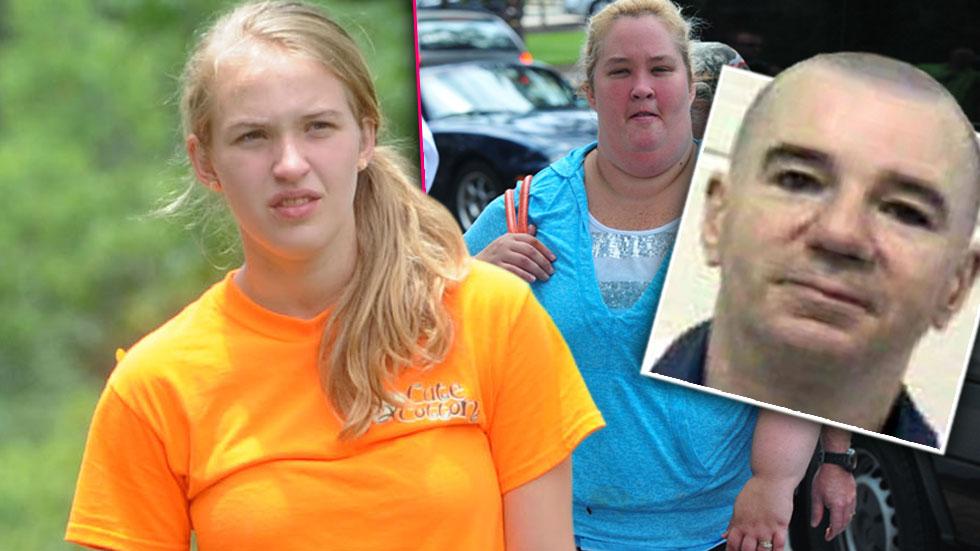 Article continues below advertisement
"I believe she is seeing him and hanging around him," the stay-at-home mom tells RadarOnline.com. "I'm hurt."
Though Anna and June, 34, seemed extremely close on their heartwarming TLC reality show, the sexual abuse survivor may not be able to forgive her mother.
"I think me and Mama's relationship may well be over," she confesses.
As RadarOnline.com exclusively reported, McDaniel was indicted in June 2003 for aggravated child molestation and aggravated sexual battery on his young victim, who RadarOnline.com can now reveal to be Anna. (She has given RadarOnline.com her permission.)
The disgraced pervert "did then and there unlawfully perform an immoral and indecent act which did involve an act of sodomy to Anna Shannon with intent to arouse and satisfy the sexual desires of said accused and said act involving the mouth of said Anna Shannon and the sex organ of the accused," district attorney Tommy K. Floyd wrote in Henry County, Georgia court papers obtained by RadarOnline.com. The abuse occurred multiple times between October 2002 and March 2003.
Article continues below advertisement
Though the case was dismissed, McDaniel was later convicted on aggravated child molestation charges in another case in nearby Spalding County.
According to the Georgia Sex Offender Registry, he was sentenced to ten years in prison for his crime. He was released from Dodge State Prison on March 1, 2014.
TLC has pulled the plug on Here Comes Honey Boo Boo, June revealed today in a Facebook video. She also denied having had any contact with McDaniel in more than 10 years.