Sisters Turned Rivals: Kim & Khloe Kardashian Feuding, Reportedly Don't Speak For Six Weeks: 'Their Problems Don't Seem Fixable'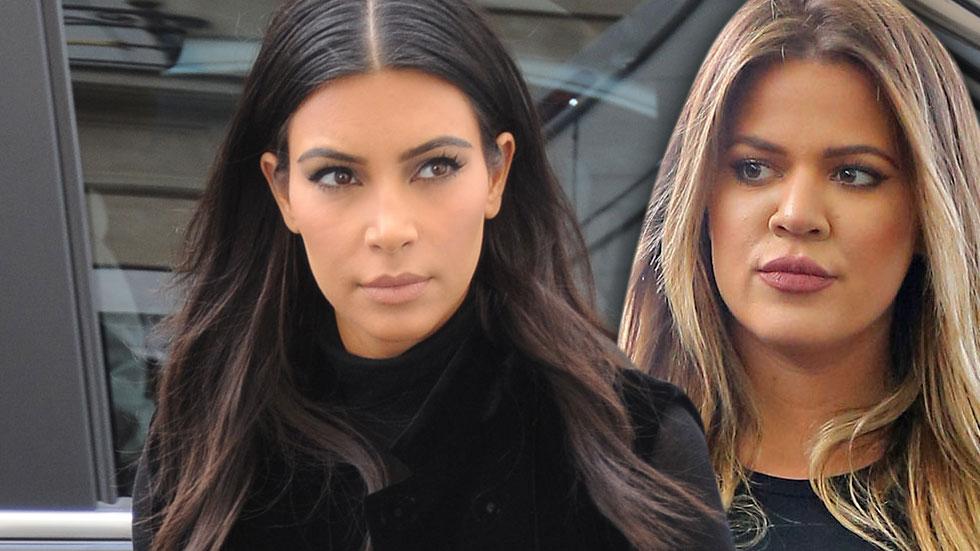 It seems like Kim and Khloe Kardashian's sisterly bond has been broken.
According to Life & Style, the reality stars recently went a full six weeks without speaking— and Kim's massive ego is to blame!
"Khloe feels like lately the whole world has to revolve around Kim and she's sick of it," an insider tells the magazine. "She honestly doesn't like who Kim has become as a person. And she thinks it's all because of Kanye."
Article continues below advertisement
As RadarOnline.com has reported, the 33-year-old's big-headed hubby West has compared himself to Michelangelo, Walt Disney and Steve Jobs, and even hailed himself a "genius."
But the standoff isn't one sided: The married mom of North, 1, is apparently fed up that her sister, 30, hasn't officially divorced troubled ex Lamar Odom, 34, nearly a year after their painful separation.
"Kim told her she shouldn't have married him in the first place," reveals the insider. "With Lamar still reaching out to her, that was really like being stabbed to Khloe."
Also, Kim wasn't thrilled that Khloe cozied up to her arch nemesis Paris Hilton, 33, at a restaurant opening in Dubai on October 10.
"Their relationship might not make it," says the insider. "They're at an all-time low — and right now, the problems between Kim and Khloe really don't seem fixable."
Do you think Kim and Khloe can hash out their issues? Sound off in the comments.