Is She Serious? Kim Kardashian To Publish 352-Page Book of Selfies Titled 'Selfish'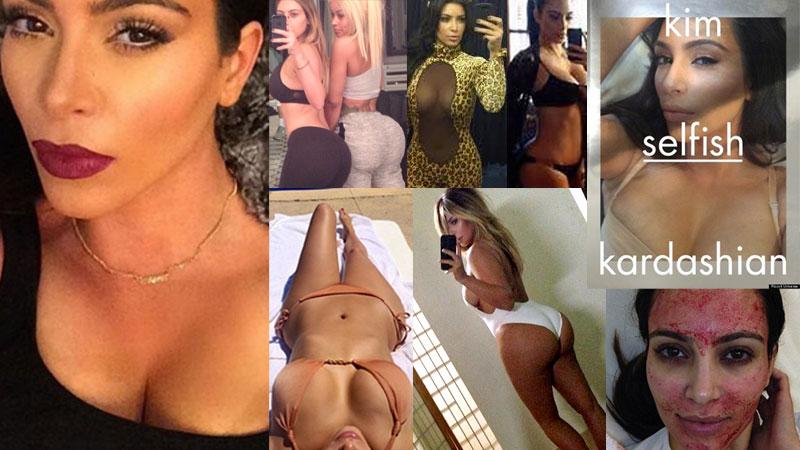 On a recent episode of Keeping Up With the Kardashians, Kim Kardashian confessed she took 1,200 selfies to create a photo album for husband Kanye West during her family's trip to Thailand— and now she's ready to take her self-obsession to a whole new level.
Rizzoli New York announced yesterday that they'll publish a 352-page, $19.95 book solely comprised of the narcissistic reality star's selfies, to be released in April 2015.
Article continues below advertisement
"For the first time in print, this book presents some of Kim's favorite selfies in one volume—from her favorite throwback images to current ultra-sexy glam shots," the publishers revealed on their website. "Hailed by many (including Givenchy designer Riccardo Tisci) as the modern-day personification of Marilyn Monroe, Kim has become a true American icon."
The 33-year-old is infamous for snapping racy photos of herself: In October 2013, she showed off her famous booty on Instagram four months after giving birth to daughter North, and she flaunted her very curvy post-workout body with model pal Blac Chyna, 26, to her more than 17 million followers in January.
Her family isn't always so supportive of her personal photography habit: As the vain star snapped pics of herself during the dramatic Thailand vacation, Khloe, 30, expressed disgust at her sister's selfishness. Kim later called her a "miserable person" during the epic fight.
Does Kim need a heaping serving of humble pie? Sound off in the comments.