Konceited Kim! Reality Star Admits To Taking 1,200 Selfies In Thailand! Watch Kris Call Her Out!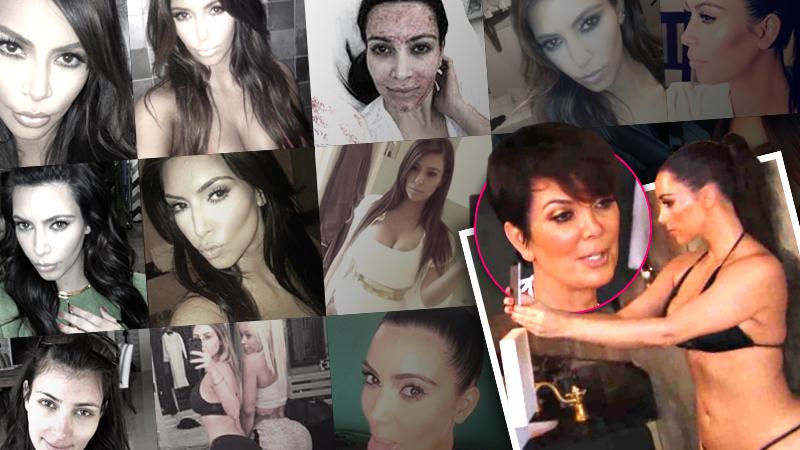 If you thought Kim Kardashian was conceited, you'd be right. The narcissistic reality star has one-upped herself when it comes to taking pictures.
In a deleted scene from Keeping up with the Kardashians, Kardashian is talking to now-husband Kanye West about a photo album she is putting together from her trip to Thailand. But instead of creating a family album, she's creating a selfie album!
"We have like six cameras," the selfie-obsessed star confesses to West. "It's ridiculous. We look like crazy tourists."
Article continues below advertisement
After hanging up with West, Kardashian goes into a nearby room to visit momager Kris Jenner. But the visit isn't to say hi – it's to take ANOTHER selfie! Even her mother thinks she's being ridiculous, as she states while her daughter changes into yet another outfit for the camera, "This is remarkable."
"How many selfies are you going to do in one day? You're like obsessed," Jenner asks.
"I need 1,200," she responds.
The reality star obviously saw nothing wrong with the outrageous number she responded with, while her mother stared in utter disbelief.
You know there's something wrong with a situation when the momager disapproves of self-promotion!
Watch the video below, and tell us what you think of Kim's narcissism! Has she gone too far?
hulu id=diw1x02woubvuwukujrrww width=512