He's Baaack!!! North Korea's Kim Jong-un Ends Rampant Speculation About His Health & Fate, Emerging Back Into The Limelight -- With A Cane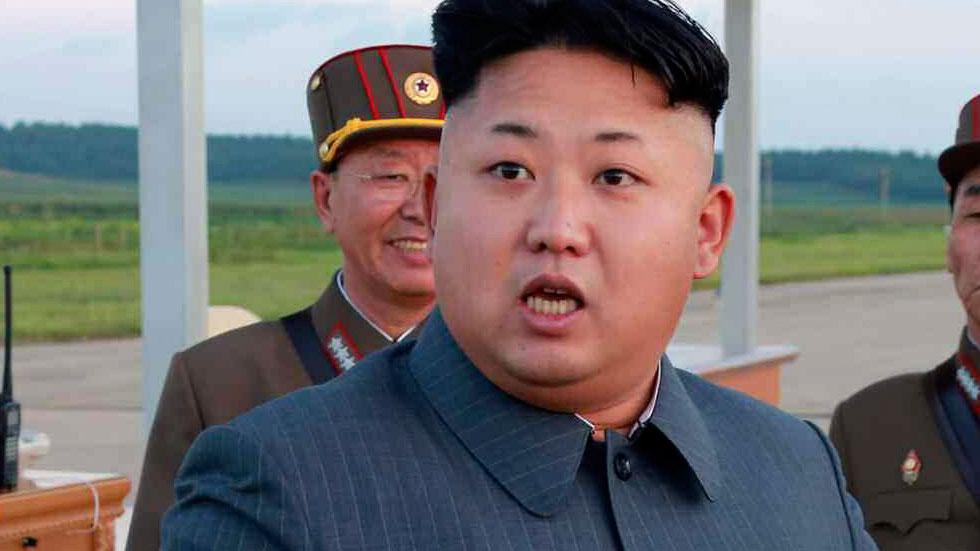 Kim Jong-un has resurfaced — with a cane — in his native North Korea after a six-week disappearance that sparked rumors he was sick, or even dead following a hostile takeover.
On Tuesday, North Korean state media released images of the leader as he conducted "field guidance" — surveying two new structures, a Wisong scientist's district and Pyongyang's Natural Energy Institute of the State Academy of Sciences — though did not specify the date the images were snapped, or the reason the despot needed to use the walking stick.
Article continues below advertisement
A state-sponsored documentary released in September confirmed the commander was in "discomfort," while video shot over the summer indicated he was above his usual weight, and moved with a pronounced limp.
South Korean authorities said that the ruler's emergence with a cane rings somewhat surprising, as no leader of the image-conscious republic had ever done so previously; they added that much of the speculation there is that the leader had surgery on his left ankle.
Last seen publicly at a Sept. 3 Moranbong Band concert at the Mansudae Art Theatre in Pyongyang, the leader's six weeks out of the limelight marked the longest stretch he's missed government-sanctioned events, NK News reported. His absence at a Friday function, the Worker's Party of North Korea 65th anniversary, came a surprise to regional media.