North Korea Shocker: Following Uncle's Killing, Kim Jong Un's Aunt Either Killed Herself, Or Had Heart Attack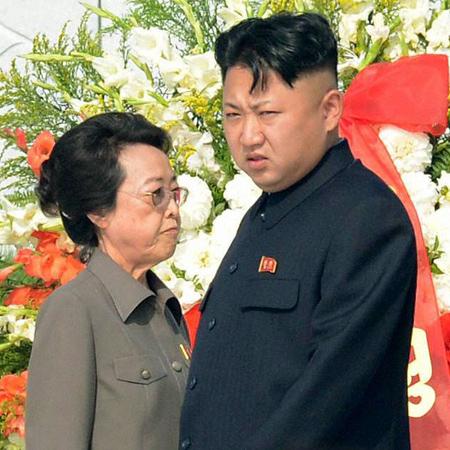 In the latest news out of North Korea, Kim Jong Un's aunt (and Kim Jong Il's sister) Kim Kyong Hui died of either a heart attack or via suicide, just weeks after the leader reportedly had his uncle Jang Song Thaek executed, RadarOnline.com has learned.
South Korean newspaper Chosun Ilbo broke the news, though authorities in the country have yet to confirm it.
The last time the 67-year-old Hui was spotted out was at a musical on Sept. 10, which she attended with both the bloodthirsty Un and his wife Ri Sol Ju. She was conspicuous by her absence late last month, at a Dec. 17 memorial for her brother.
Article continues below advertisement
Following that, the Daily NK, a South Korean publication, reported that she'd been felled by a seizure she suffered in the grief over her husband Thaek's death, while The Telegraph reported that she'd traveled to Russia to seek treatment for heart-related issues.
Tokyo professor Toshimitsu Shigemura, an expert on North Korea, told The Telegraph that Un might regret his decision to execute Thaek, with Hui's exalted status as the daughter of North Korean founder Kim Il Sung.
"If she is dead, then this is a serious problem for Kim Jong-un: As the sole daughter of the founder of the nation, she had both authority and legitimacy and she used that to protect Kim Jong-un's government. She was the sun and he was the moon."
In related news, an item that Jang Song Thaek was fed to hungry canines was proved erroneous, initially beginning as a prank via social networks in China.