Reports: 80 Killed In North Korea For Watching Forbidden South Korean TV Shows, Owning Bibles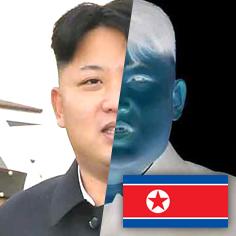 As many as 80 people were killed in a series of executions sanctioned by Kim Jong-un and the Democratic People's Republic of Korea -- in one instance, as a stadium of 10,000 watched -- for the crime of watching TV shows smuggled in from South Korea, or owning Bibles, Seoul's JoongAng Ilbo newspaper reported.
Sources told the paper that the killings, spread out over seven cities, were implemented on Nov. 3 in groups, and that eight individuals were shot to death in Wonsan's Shinpoong Stadium, as a crowd with children in it looked on.
Article continues below advertisement
A source told the paper, "I heard from the residents that they watched in terror as the corpses were so riddled by machine-gun fire that they were hard to identify afterward."
The TV shows were clandestinely snuck into North Korea via DVDs and flash drives, according to reports. Authorities with the North Korea Intellectual Solidarity, a website maintained by North Korean defectors, told France's Agence France-Presse they reflected the government's paranoia in integrating new ideas.
"The regime is obviously afraid of potential changes in people's mindsets," an official said, "and is preemptively trying to scare people off."
NKIS sources said they had heard rumblings of executions of this nature to occur months ago.
In August, reports out of North Korea claimed that a dozen performance artists -- one of them Kim Jong-un's ex-girlfriend, singer Hyon Song-wol -- were executed by the government as their families looked on, for violations tied to pornography laws.