It's All Their Fault! Fraud Apologist Kim D. Says Feeling Among The Giudices & Their Inner Circle Is That The 'Real Housewives Of New Jersey' Is To Blame For Their Troubles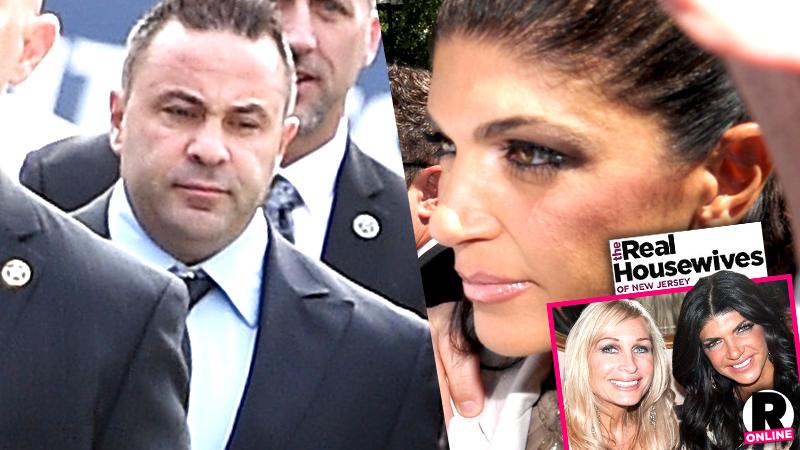 Teresa Giudice's bestie Kim DePaola, speaking about the reality star's upcoming 15-month prison sentence in her fraud conviction, said that the "underlying feeling" among the family and their inner circle is that it was "the show that brought this out."
"There are things that we've discussed that only I could be privy to, as girlfriends, that I don't want to reveal," Depaola told The Derek Z Show after the Real Housewives of New Jersey star was ordered, in federal court, to surrender herself to authorities Jan. 5.
Article continues below advertisement
The startling lack of accountability dovetails with recent sentiments from Joe Giudice and his legal team, that appearing on the Bravo show fueled his ongoing battle with alcoholism. In a preview of Thursday's sit-down interview with Andy Cohen, Joe said that "before we started the Real Housewives stuff, I think I used to drink only on the weekends; now I drink every day," sometimes as many as two bottles on his own.
As RadarOnline.com previously reported, Teresa has painted herself as a victim of her own naivety, as she continues to profess that she didn't really understand the implication of signing the incriminating documents in the fraud conviction that led to her upcoming jail sentence.
Kim D. toed the party line in her chat, passionately arguing that her friend's legal troubles provide a "major lesson for everyone, especially women.
Article continues below advertisement
"I say this to women all the time because the things I see, the things that I hear, the stories that I hear from women — you cannot just sign tax returns! And read your papers, and if your husband doesn't like it, or your significant other doesn't like, it's tough!
"Because this is a case where something like this happens, and look what happens! You have got to know what you're signing — you can't blindly trust a man !"
With Joe slated to serve 41 months in custody after Teresa's sentence is over, Kim said that she feels the embattled husband will stay solid as a rock for the couple's four daughters: Gia, 13, Gabriella, 10, Milania, 8, and Audriana, 5.
"Joe's strong, Teresa's stronger — women are always stronger, that's my opinion — if his father was here, things would be different, his father was his rock," DePaola said.
"But Joe loves his kids. He's gonna be there for his kids, he's gonna be strong for his kids — even when he's weak, I don't think he's gonna show that to his children."
DePaola said she just wants her best friend "to start a new life with nothing hanging over her head."
A second installment of Watch What Happens Live: One-On-One with Teresa and Joe Giudice airs Thursday at 9/8c on Bravo.