Kendra Wilkinson's Stepmom Slams Her Biological Mother Patti For Separating Embattled Star From Dad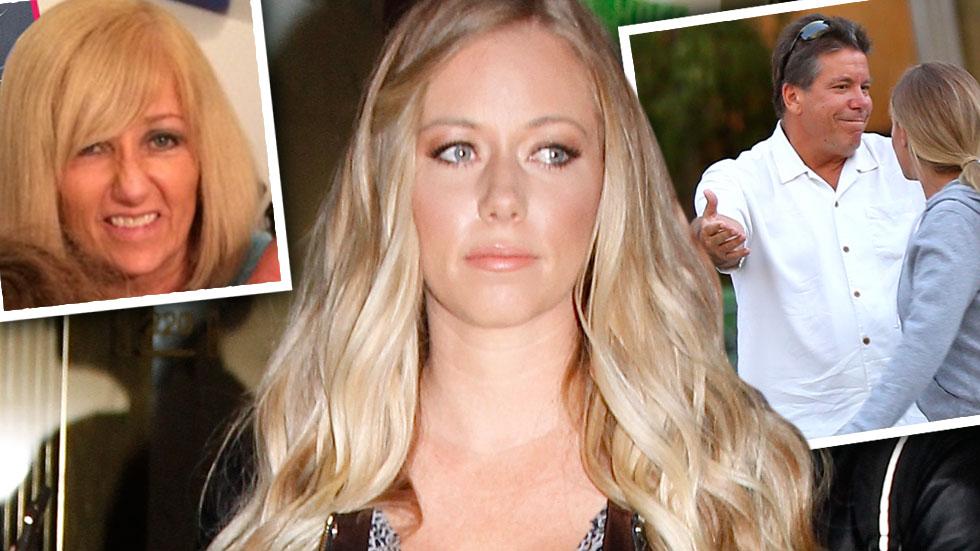 Article continues below advertisement
However, Kendra, 29, reportedly reconciled with her estranged father and filmed the encounter for her TV show Kendra On Top. Meanwhile, she's recently had a troubled on-again, off-again relationship with her mother Patti.
Now, Kendra's stepmom Kathi is telling Star Eric's side of the story.
"Eric has suffered immeasurably from being separated from his children," Kathi, who is amicably divorced from him, sighs of Kendra and her brother, Colin.
"Through the years, Patti would email Eric and say, 'Your kids hate you.' Then she'd tell the kids, 'Your father abandoned you.' She's hurt those children so badly."
Kathi is convinced it's time Kendra and her brother know, "It's Patti who has created this bad dynamic."
And Kathi has written an emotional open letter via Star to Patti and Colin, who are both feuding with Kendra, giving advice on how they can heal their family.
She also reveals that Eric's recent reunion with Kendra "was an incredibly emotional moment."
For more on the story, pick up the new issue of Star magazine, on stands now!