'Hank Is Not Gay!' – Kendra Wilkinson Will Move On With Husband Hank Baskett Despite Cheating Allegations – 'He Deserves Forgiveness'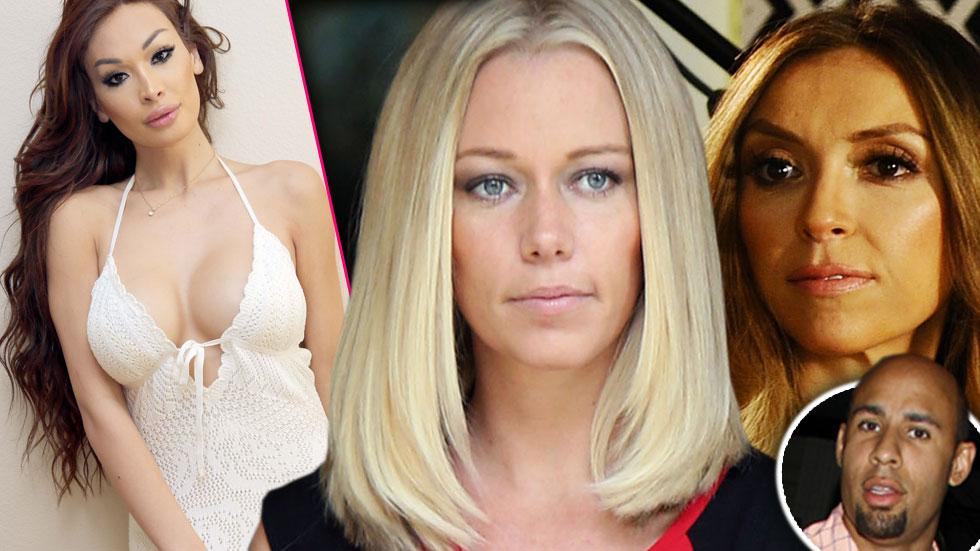 Even if the rumors were true, Kendra Wilkinson doesn't care!
In an interview with Giuliana Rancic, the Girls Next Door star opened up completely about her husband, Hank Baskett's, sex scandal involving a transsexual model. While the reality star admits that she doesn't know whom or what to believe, she says that it doesn't matter in the long run.
"Hank deserves forgiveness," Wilkinson says. "I'm willing to spend the rest of my life to figure this out rather than spending one night single without Hank in my life."
Article continues below advertisement
As RadarOnline.com previously reported, Baskett allegedly cheated on his wife with transsexual model Ava Sabrina London. After London passed a polygraph test, Wilkinson says that "stuff started to get real," so she took matters into her own hands.
The former Playboy model did her own investigation, questioning her business manager to find out whether or not her husband could have taken money out to pay London. After nothing turned up, Wilkinson realized she would have to trust her husband.
"I have to give the man I've loved for six years some sort of the benefit of the doubt, like who are we believing here?" Wilkinson continued. "This – I'm sorry to say – piece of sh*t con-artist, like you expect me to believe this?"
While she and her husband are trying to move forward, Wilkinson says that during her pregnancy she would "compete" with her husband when it came time for any sort of crisis. Instead of hearing him out, she says, she would shut him down because she was dealing with pregnancy.
Article continues below advertisement
"I damaged his trust with me," she says. "I can take fault for not allowing him to talk to me."
Despite it all, Wilkinson is confident about two things:
"I know for a fact Hank is not gay," she says. "He's not into transsexuals."
With Kendra on Top, the couple's reality show, premiering soon, viewers will probably be seeing Baskett around, which might be a hint that they're in it for the long haul. But the reality starlet hinted in the interview that no matter what happens, she and Hank will stay together, at least for their family's sake.
"The last thing I want on my kids is a broken home," she says. "I want my two kids to be raised with both parents in their lives.
"I'm willing to forgive him even if he did it."