Kendra Betrayed! Hank Baskett's Secret Phone Calls To Wife's BFF EXPOSED -- WATCH The Explosive Confrontation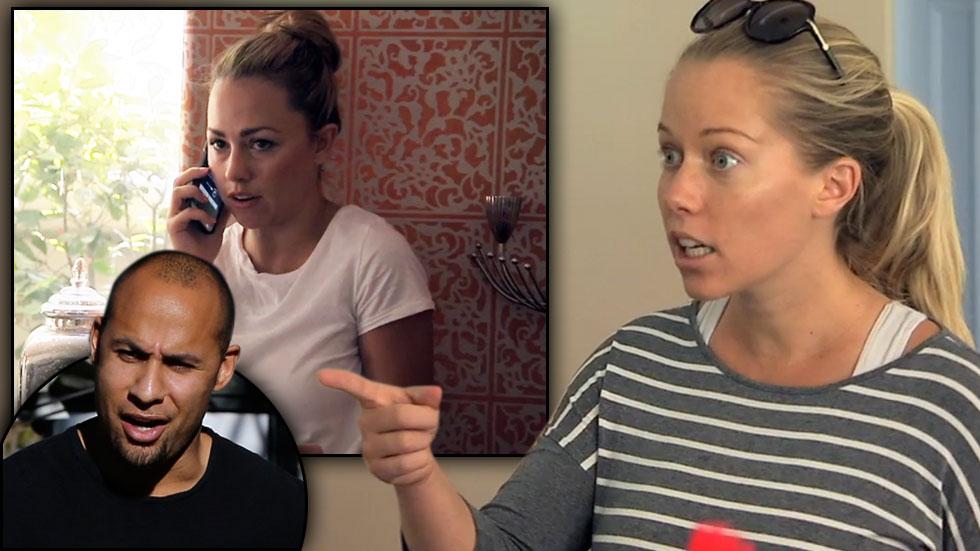 With so many questions still unanswered from cheating hubby Hank Baskett, you would think he would try to reach out to his wife and explain things. But in a new clip from Kendra On Top, the love rat reaches out to her best friend instead.
Jessica Hall, who is on the phone with Baskett throughout the clip, claims the former NFL star is crying trying to talk things out with his wife's BFF. Hall, however, is seemingly more surprised that he would call her instead of his wife.
Article continues below advertisement
"I mean out of all people, he's calling me," she says. "I feel so bad for Kendra just sitting there going crazy.
"I can understand the frustration in Kendra because she needs his answers," she adds. "She really needs him, and she wants him now."
As RadarOnline.com previously reported, Wilkinson told E! News host Giuliana Rancic that her cheating hubby "deserves forgiveness," but based on her reality TV show, it doesn't look like she's ready to give it.
Hall continues to tell Hank that while's away with their son, Hank Jr., "Kendra has no one," potentially alluding to her estranged parents.
"Her core family is you, Alijah and Hank," Hall says.
Watch the video below, and tell us what you think about the upcoming episode!