Exclusive
Kelly Rutherford Files Appeal With U.S. Court To Return Her Children From France: 'I Will Never Stop Fighting'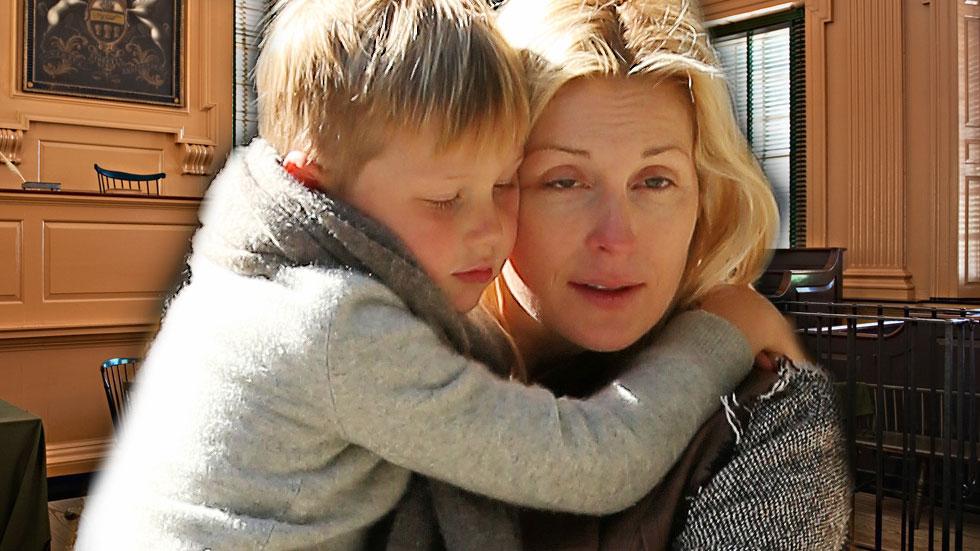 Kelly Rutherford won't go down without a fight. Just months after a California judge sent her two young children to live with their German father in France, RadarOnline.com has learned that she's filed yet another appeal to get them back.
The Gossip Girl actress was forced to put Hermes, 7, and Helena, 5, on a flight to Paris on August 19, after a federal judge in New York rejected her request for an emergency order to keep them in the United States. New court documents filed on October 21 and obtained by RadarOnline.com show that Rutherford's lawyers filed a new appeal of that decision, arguing it's unconstitutional to deport U.S. citizens without due process, which they say is what happened under a Los Angeles judge's child custody ruling.
Article continues below advertisement
"The children have a fundamental right to reside in their own country and the loss of fundamental rights even for a brief time is irreparable," the appeal argues.
Rutherford's child custody battle with ex-husband Daniel Giersch ended two years ago with a California court giving the mother and father joint custody. But since Giersch had been denied reentry into the United States "based on fraud" in obtaining his visa, the judge ruled the children should reside with him for at least two years in France, according to the court filing.
When they returned to the United States this summer for a visit, Rutherford asked a federal judge to let her to keep them in the country. That judge ruled that a federal court could not interfere with a state's child custody order.
Rutherford's appeal warned that Giersch could claim his children were French citizens after living there for two years, making it harder for their mother to get them back.
Article continues below advertisement
Unless the federal court helps, her "only option" to keep her children would be to violate the California court's order and to not put her children on their return flight to France when they visit, her appeal said.
"Such actions will delay the remedy, require needless litigation, and expose Ms. Rutherford to unjust and possibly criminal punishment," the appeal brief said.
Rutherford previously filed for bankruptcy, blaming the huge legal bills from her child custody fight.
"I will never stop fighting for my children. They're my babies and they're very young and this is going to affect them profoundly and I want to be there as much as I can to show them that this isn't my fault, this isn't something I wanted," she said.