Exclusive
She Won't Back Down — Former 'Gossip Girl' Star Kelly Rutherford Files New Appeal In Custody Case As Kids Return To Their Dad In France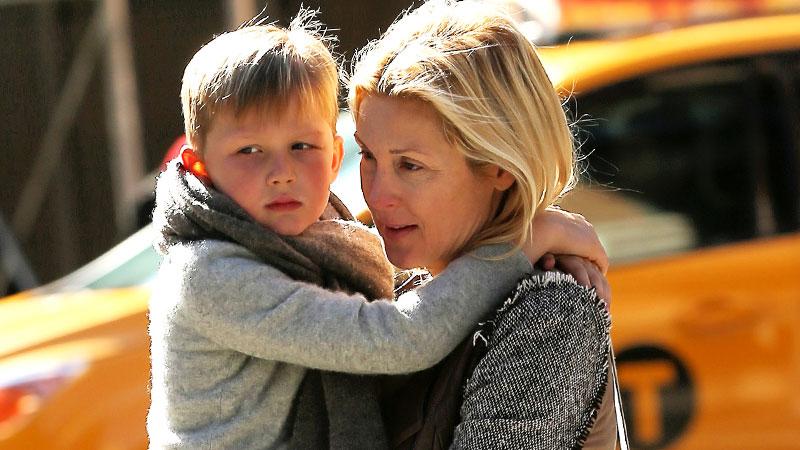 Kelly Rutherford is not giving up without a fight. After a judge denied her request for government intervention in her bitter custody case, has learned that the actress has officially filed an appeal in the hopes of bringing her children home to America for good.
Rutherford asserted in court documents filed Monday and obtained by RadarOnline.com that her son Hermes, 7, and daughter, Helena, 5, were illegally deported from the United States to live with their father Daniel Giersch in France. Giersch, a German citizen, had been granted custody after his visa was revoked.
Article continues below advertisement
The children spent the summer with their mother in New York, and Rutherford had hoped it would become permanent. But last week, a judge declined a sobbing Rutherford's request for the government to intervene in her case and allow her to maintain custody of the children, prompting her to file an appeal.
Attorney Wendy Davis, representing the bankrupt actress pro bono, told New York Magazine they were prepared to take the case all the way to the Supreme Court.
In the meantime, Rutherford's children returned to France on Tuesday.
The ongoing legal battle with her ex has forced the blond beauty to declare bankruptcy.
The once successful 45-year-old star now relies on an income of just $1,279.33 a month, according to court documents — a far cry from the $486,000 she used to pull in annually while Gossip Girl was on the air.
Rutherford has insisted the legal bills have been worth it, however. She has said, "I will never stop fighting for my children. They're my babies and they're very young and this is going to affect them profoundly and I want to be there as much as I can to show them that this isn't my fault, this isn't something I wanted."