Radar Told You First! Kailyn Lowry & Husband Javi Marroquin Fight Over Her Drunk Mom Babysitting Their Infant Son In 'Teen Mom 2' Reunion Preview Clip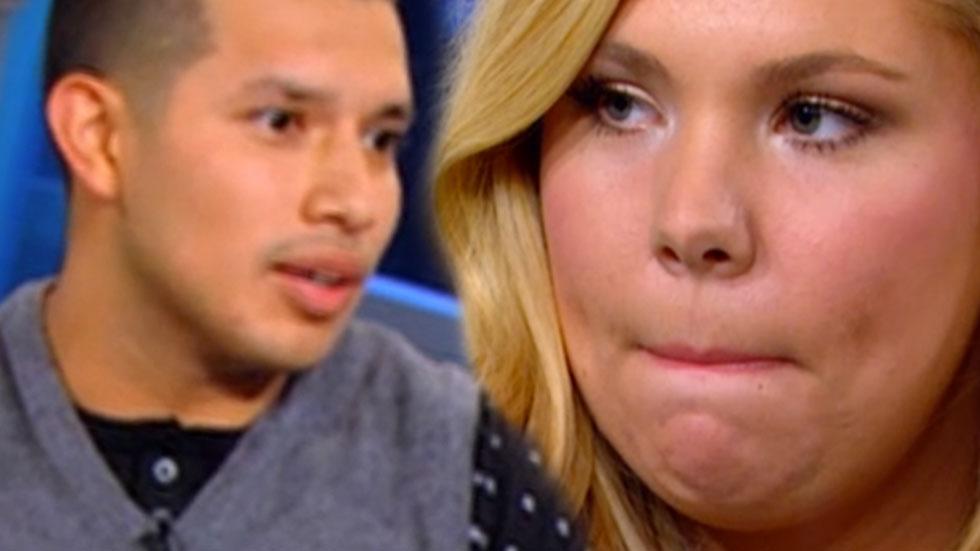 Article continues below advertisement
"Kailyn said she never told him because she didn't want him to be mad," the insider explained. "But obviously Javi did become angry when she finally fessed up!"
Now, MTV has released a sneak preview of Marroquin's reaction to the news, which will air on part two of the reunion next Wednesday night.
"I'm pretty mad about Lincoln going to her mom's house when she was drunk," the Air Force airman tells Pinsky in the clip. "I'm mad because I told her not to do it. I told her this is why I don't want Lincoln going over there without you there. She fought with me and said, 'You don't even know my mom.'"
"That conversation was after it happened," Lowry responds.
"Well, it would have been a good time to tell me that instead of finding out today," a furious Marroquin snaps back. "I'm so furious. I don't know what she did when she was drunk with my son there!"
The reality star then delves into her childhood with her turbulent mother, who Lowry described as an alcoholic in her heartbreaking new memoir Pride Over Pity.
Article continues below advertisement
"She would get drunk and drive with me and stuff, but she didn't do it because she wanted to hurt me, she did it because she was sick," she says solemnly.
Lowry then goes on the defensive once again, claiming her mom had been sober for a substantial period of time before she dropped Lincoln off at her home.
"You should have told me that when you went to pick him up, your mom was drunk," Marroquin responds.
"You're right. I'm listening now, and I'm telling you I'm sorry," she says.
Lowry has admitted on the show that her marriage to Marroquin had been "rocky" since Lincoln's birth last November.
"Being married is not what I thought it would be at all," the star, who also has son Isaac, 4, with ex Jo Rivera, confessed on a later episode. "It's a lot of compromise, a lot of things I'm not used to."
Do you think Kailyn was wrong not to tell Javi about the scary incident? Sound off in the comments and watch the video below.