Exclusive
More 'Teen Mom 2' Reunion Secrets Revealed: Kailyn Lowry Once Again Estranged From Troubled Mom Suzi After She Babysits Son Lincoln While Drunk!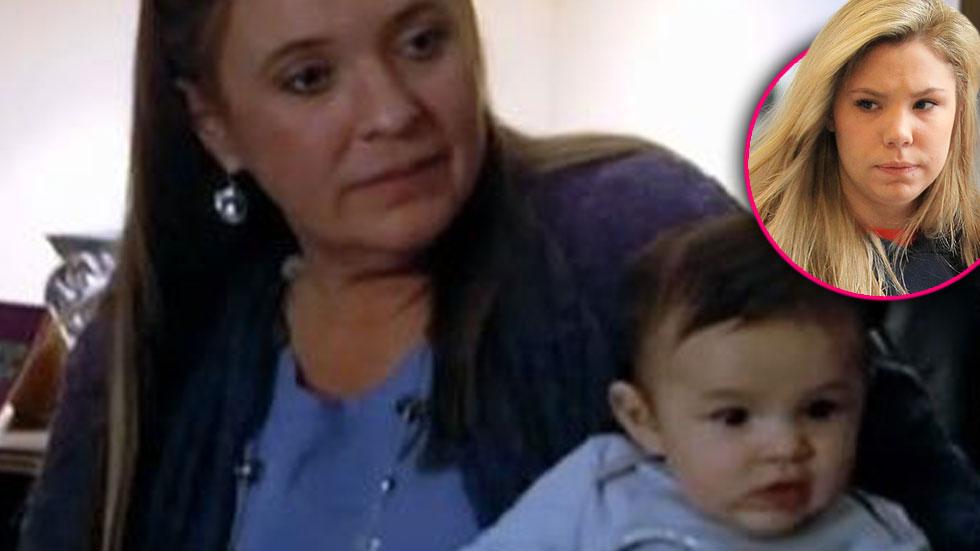 Article continues below advertisement
"Kailyn says that she recently went to pick up 10-month-old son Lincoln from her mom's house, and discovered that her mom had been drinking while babysitting," an insider tells RadarOnline.com. "She had given him way too much food and even put his diaper on backwards!"
The 22-year-old mother of two claims she immediately cut off all contact with Suzi, whom Kailyn labeled an alcoholic in her shocking tell-all Pride Without Pity.
But during filming, the busy working mom admits she didn't tell her husband Javi Marroquin, 21, about the horrifying incident.
"Kailyn says she never told him because she didn't want him to be mad," the insider explains. "But obviously Javi does become angry when she finally fesses up!"
As RadarOnline.com exclusively reported, Lowry opened up about her tragic childhood with her absentee mother in her book.
"I remember being dropped off at friends' houses and sometimes not getting a phone call for what seemed like days," Lowry wrote. "In those times, when she would disappear for days without warning, I'd wonder if I would ever see her again."
After years of estrangement, Lowry and sons Lincoln and Isaac, 4, began building a relationship with a newly sober Suzi this year— only to see it fall apart once again.
"Kailyn is sad, but isn't surprised," an insider tells RadarOnline.com. "She is used to being hurt by her mother."
The Teen Mom 2 season finale will air on MTV in October.