One More Chance: Inside Teen Mom Kailyn Lowry's Secret Reconciliation With Deadbeat Mom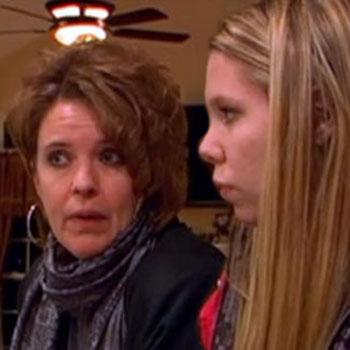 How much more can Kailyn Lowry take? After watching her mother Suzi drift in and out of her life for years, the Teen Mom 2 star was dealt a fresh blow in this week's episode when her mom began sending bizarre texts and making incoherent calls at 2 AM — while the reality star was in labor with her second child, Lincoln. Suzi had planned to spend time at her daughter's home after the birth, but Lowry cancelled the visit to protect son Isaac, 4 (with ex Jo Rivera, 21) and her newborn. Yet although Lowry was devastated by her mother's behavior on the show, RadarOnline.com can exclusively reveal that the pair has since reconciled following Lincoln's November birth.
Article continues below advertisement
"They have been talking on the phone," an insider close to the 22-year-old Pennsylvania native reveals. "Kailyn has forgiven her mother."
However, the mother-of-two hasn't forgotten— and is now creating healthy boundaries. "Kailyn's not ready for Suzi to meet baby Lincoln yet," the insider adds. "She just never really knows if her mother is sober."
The reality star, who refused to invite Suzi to her September 2013 wedding to husband Javi Marroquin, 21, is hopeful for the future, but remains realistic. "She has a dream that one day her mom will be a doting grandmother," the insider explains. "But she knows that may never happen."
Luckily, Lowry has plenty to distract her from the drama: her first memoir, Pride Over Pity, will be released later this month, and RadarOnline.com recently revealed that producers have decided to order another season of her MTV hit.