Kailyn Lowry: My Past Makes Me 'Shudder' -- Teen Mom's 'Traumatic Sexual Experiences' & 'Dark Secrets' REVEALED In New Excerpt From Heartbreaking Memoir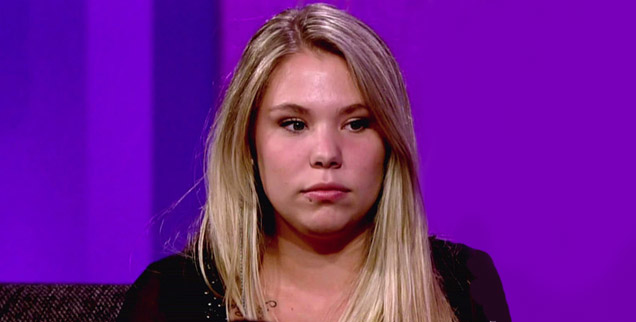 Kailyn Lowry is known as one of the most put-together Teen Moms, but her life wasn't always so manageable. As she prepares for the release of her new memoir, Pride Over Pity, Lowry's publishers are giving fans a sneak peek at the "dark secrets" she's been hiding from fans.
Lowry's book is "a moving effort to finally put the past behind her," a new press release from the publishers claims. In it, she "gives readers a raw and brutally honest account of her troubled often painful story, and, for the first time, reveals the dark secrets she has so closely guarded."
Article continues below advertisement
As RadarOnline.com has reported, those secrets include addiction, rape, and the truth about her teen pregnancy -- all of which the MTV star has worked hard to overcome.
"If I ever gaze at the past, I shudder," Lowry writes in a newly released excerpt. "I shudder to count how many times I mistakenly thought I was loved. I quiver unpleasantly to recall the person I used to be and how I acted in some of my relationships."
She continues, "Looking back, it's not surprising that I turned to boys for love so early. I needed appreciation. I needed to feel worthy. Most of all, I needed support."
Some of her most trying experiences will see the light in the book, including "her desperate stay at a homeless shelter to qualify for a program that would provide a safe home for her son, breaking her silence on the question of her sexuality, and sharing the traumatic sexual experiences that have left her deeply scarred," the publishers claim.
Pride Over Pity is due out in April.
Will you read Lowry's book? Let us know in the comments!