'Teen Mom 2' Star Jo Rivera Slams Pregnant Kailyn Lowry After Fight: 'I Hope Your F***ing Water Breaks Tonight!'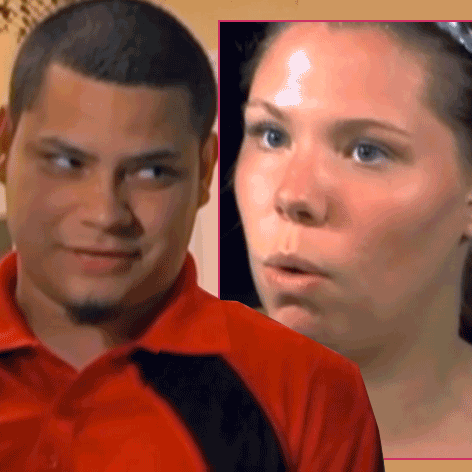 Since the premiere of Teen Mom 2 season 5, Kailyn Lowry and her ex, her baby daddy Jo Rivera have been fighting over the custody of their young son Isaac.
In a preview for the upcoming episode, Lowry dropped Isaac off for visitation with his dad, but instead of a quiet exchange, Lowry and Rivera again got into a heated argument — and this time it was within earshot of Isaac.
"Daddy was here," Isaac turned and said to Lowry as he walked through the front door.
Article continues below advertisement
"Yeah, daddy is here this time," Lowry responded to her son.
But as soon as Isaac was out of eyesight, Rivera laid into Lowry.
"Why are you so late?" he demanded.
"I wasn't the one that was late," Lowry replied. "We were both late."
But Rivera continued to egg Lowry on.
"I told you to be here from 7:30 to 8:00," he stated.
"Really?" Lowry practically shouted.
Rivera then wanted to prove he was right.
"I did say that. Did I not?" he said. "I can show you."
But Lowry also thought she was right.
"Should I go get my phone?" she asked. "You texted me after 8:00, so why wouldn't I do what I needed to do?"
Rivera went on to defend himself.
"I texted you around 6:30-8:00 and I told you 7:30," he said. "I told you 7:30 to 8:00. I said 7:30 to 8:00 I will be here, so you should have been here or on your way."
After the heated argument carried on for a few more moments, Lowry stomped off.
"Alright Jo, I'm leaving," she said as she spun around to go to her car. "Goodbye. Have a good night."
"Hope your f***ing water breaks tonight," Rivera said under his breath as Lowry walked away.
Get More: