Teen Mom Kailyn Lowry At War With Her Ex: Claims He Violated Custody Agreement & Wants Their Son Pulled Out Of School!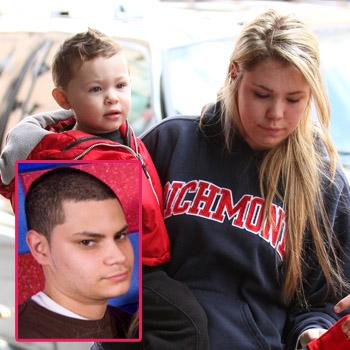 Article continues below advertisement
The feuding fired up again in recent weeks when Rivera told Lowry that he'd moved in with his girlfriend, Vetzabe Torres. "There's a little bit of drama with that," Lowry told Wetpaint.com earlier this week.
But when fans on Twitter accused Lowry of making something out of nothing because of jealousy, she wrote, "Actually that's something huge. And it's a requirement in our custody agreement."
Rivera currently gets custody of the four-year-old from Thursday to Sunday every other week, but Lowry revealed he's "still fighting me on that."
In fact, to increase his time spent with the boy, the MTV star says, Rivera wants to pull the tot out of pre-school!
Rivera "doesn't think that Isaac should be in school right now," she told Wetpaint. "He thinks that he should be spending that time with Isaac."
"He thinks it's not completely necessary for him to go to preschool," Lowry explained. "That's Jo's argument, and to each their own, but in my house, I want them to be in school."
Whose side are you on? Let us know in the comments!