Exclusive
Kailyn Lowry's Custody Drama Continues: Son Isaac Will Miss 5 Days Of School Per Month Due To New Agreement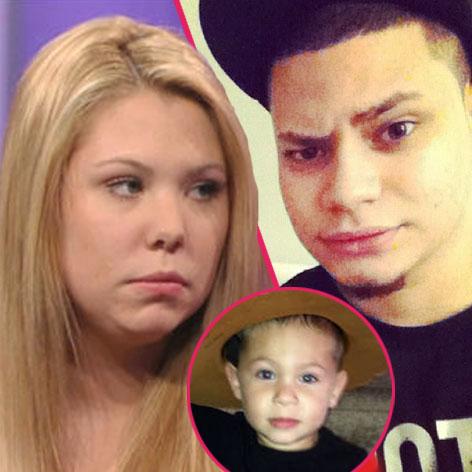 Teen Mom 2 star Kailyn Lowry has been locked in a contentious custody battle with her baby daddy Jo Rivera and RadarOnline.com has exclusively learned that their young son will miss five days of school a month under the new agreement they've worked out.
Lowry and her husband Javi Marroquin purchased a house in Delaware last August but were waiting for a judge to approve the move with regards to young Isaac, 4.
Article continues below advertisement
But on Jan. 16, Lowry and Marroquin finally came to an agreement .
"They just filmed this on Jan. 16, but basically they had to see a judge to decide if Kailyn could move to Delaware and what the custody would be," a friend of Lowry's told Radar. "But Kailyn and Jo ended up coming to an agreement themselves and the judge approved the move."
However, even before the new agreement had been put into place, Lowry had already packed her things and moved to Delaware.
"Yeah, but it was never approved by a judge," the friend said. "Kailyn and Javi got into a contract with buying the house thinking they could get out of it if the judge said no. But then the court date was months after the settlement date and they were threatening to sue Kailyn and Javi for the house. So Kailyn and Javi just went ahead and bought it and were going to try to then sell it if the judge said no."
Thankfully, Lowry and Rivera were able to work out an agreement, the friend confirmed.
Now, "Jo gets nine overnights a month instead of his eight with the understanding that if Isaac has a school event or something, he will stay with Kailyn," the friend explained.
Sadly, the agreement takes away from Isaac's time at pre-school. "Isaac now misses five days of school a month which is crazy," the friend told Radar.