'My Child Is Fine, Worry About Yourself!' 'Teen Mom 2' Star Jenelle Evans Slams Twitter Haters, After Image She Posts Prompts Cries Of Child Abuse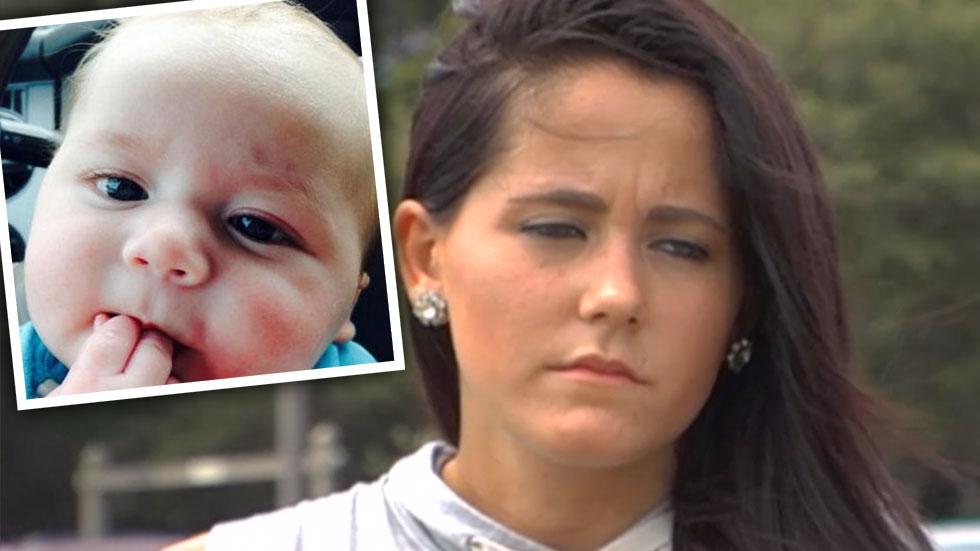 Jenelle Evans continues to attract controversy like a magnet.
The Teen Mom 2 star got into it with some Twitter users recently, when she posted an image of her son Kaiser — to which some users speculated the baby had a black eye, purportedly contacting local the Child Protective Services agency to report it.
But Jenelle was defiant, after explaining that the appearance of any bruising was merely due to a filter on the photo. She wrote, "U guys r seriously accusing me of giving Kai a black eye?! Wtf is wrong with all if u.
Article continues below advertisement
"CALL CPS. I dare u, idiots."
The 22-year-old tweeted she was "laughing at her haters" with the baby's paternal grandmother.
"She's like 'even if Kai did have a black eye.. Would u REALLY be posting it ?!'" Jenelle wrote.
The North Carolina native later wrote and that her haters "called CPS 50 times" shortly after she posted the initial pic.
"I've spoke with CPS everything is perfectly fine," she wrote, adding: "my child is fine. Worry about yrself."