Pregnant & Betrayed? Jenelle Evans' Fiancé Spotted Out On The Town Days Before Her Due Date — You'll Never Guess How She Reacted!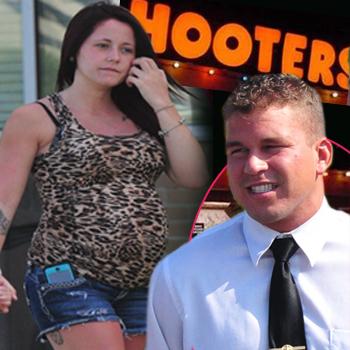 After a series of bad news boyfriends, Jenelle Evans finally seemed to have found her Prince Charming in fiancé Nathan Griffith. But just days before she is due to give birth to their son, Kaiser, Evans and Griffith have been rocked over criticism of Griffiths for stepping out on his pregnant bride-to-be — and hitting up Hooters!
Griffith was recently spotted enjoying the wings and the scenery at a South Carolina Hooters and Twitter fans were quick to accuse him of acting out against Evans.
Article continues below advertisement
"If I were in a normal relationship & … Preggo, I'd be annoyed if my BF went 2 Hooters," one fan, @jjonzJ, wrote.
But surprisingly, the spitfire Teen Mom 2 star's reaction was relatively calm.
"It's Hooter's.. Not a strip club," she told one fan. "It's called trusting yr man baby girl. U have a lot to learn."
As Radar has reported, Evans is set to give birth any day now to the couple's son.
Do you think Griffith's outing was no big deal, or should he have stayed by Evans' side? Let us know in the comments!