Exclusive
Farrah Abaraham Slams Jenelle Evans Over Twitter Feud: 'Focus On Being A Mother'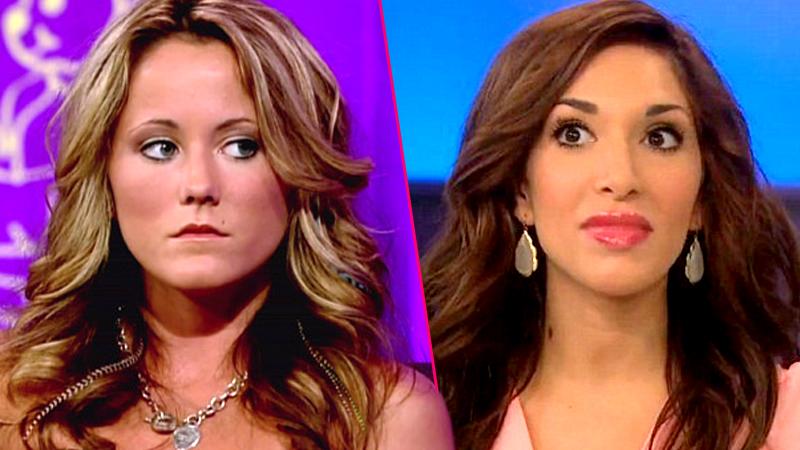 The drama never ends for MTV's reality mamas! Teen Mom 2 star Jenelle Evans and Teen Mom star Farrah Abraham have been in an epic feud ever since Abraham slammed Evans for her second pregnancy, and Abraham is speaking out exclusively to RadarOnline.com to slam her frenemy.
In the most recent development of this ongoing fight, Evans took to her Twitter account to un-follow her enemy.
"Dude... Why in the f*** was my twitter following Farrah for?!" Evans tweeted on July 22. "#BlockedForever"
Article continues below advertisement
While Abraham has been trying to ignore the hate she has been receiving from her Evans, she did share some new words about the fight with RadarOnline.com in response to Evans' latest stunt.
"LMAO. Why do I care?" Abraham told RadarOnline.com. "I'm happy she can leave me alone and focus on being a mother."
Abraham said that she doesn't give a second thought to these petty situations.
"There are no words for Jenelle," she said. "I don't pay attention to anything like that."
Evans' thoughts about it?
"It's obvious that Jenelle hates Farrah," a source close to Evans told RadarOnline.com. "That's why Jenelle blocked her."