Inside Jenelle Evans' Major Delivery Room Drama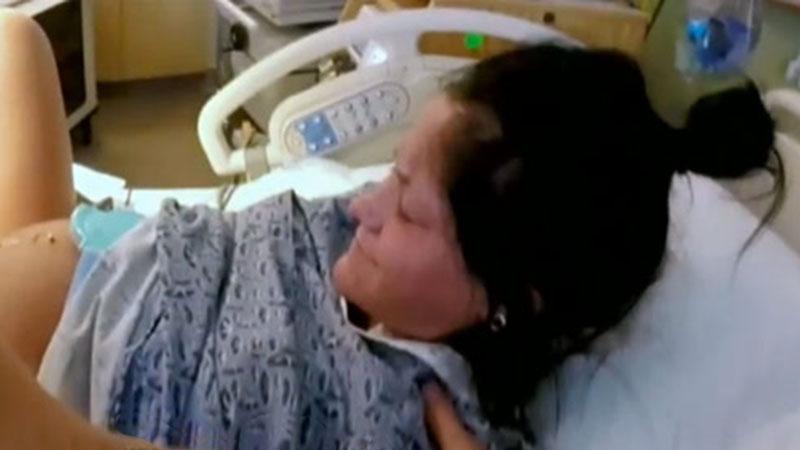 Jenelle Evans is giving birth! At least on tonight's episode of Teen Mom 2, which shows her struggling with delivering her baby boy, Kaiser.
"Labor was reaaaally tough for me this time around," Evans recently posted on Facebook. "Thank god my family was there for support or I don't think I would of been able to do it alone!"
"My mom dropped Jace off at daycare so she could be with me in the hospital," 22-year-old Jenelle reveals at the start of a preview for tonight's episode.
Article continues below advertisement
Her baby daddy, Nathan Griffith, is also at the hospital filming the big event.
But Evans's loved ones can't help when her delivery turns rough.
"I started having contractions and I'm in a lot of pain, so I'm having trouble breathing," Evans recalls, telling Griffith in the video that she feels "horrible."
He tries to help Evans the best way he knows how—by commanding their unborn baby to join the world. "Demon child right there needs to come out right now!" he shouts at Evans' belly as she moans in pain.
As the Teen Mom 2 star begins pushing her baby out, she cries, "I can't do it!"
Tune in to Teen Mom 2 tonight at 10/9c to watch the entire episode of Kaiser's June 30 birth.