Sherri Shepherd's Estranged Husband Speaks Out About Surrogate Baby Drama: 'I Never Thought In A Million Years She Would Turn Her Back' On Newborn Son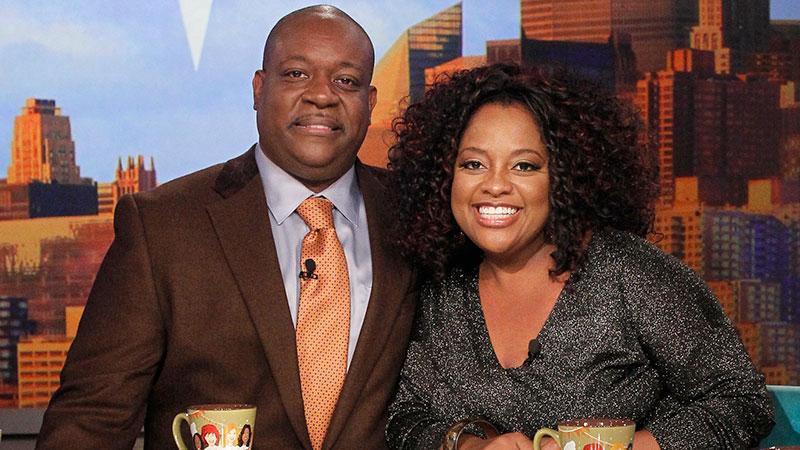 Sherri Shepherd's divorce is turning out to be one of the messiest in Hollywood history.
According to her estranged husband Lamar Sally, the former View cohost, 47, dumped him in April— and abandoned their unborn baby.
The couple agreed to welcome their first child via surrogacy, the screenwriter claims, using a donor egg and his sperm. But when Lamar Sally Jr. was born on August 5, his parents were already separated. Shepherd has yet to meet the baby, Sally says.
Article continues below advertisement
Before the split, "Sherri said, 'I will love the baby like it's mine,'" Sally, 44, told PEOPLE in an interview. "'It's not about whose egg it is. I'm going to instantly have a connection with this baby. That's being a mother.'"
But now, she seems to have changed her tune.
"I never thought in a million years she would turn her back on L.J.," Sally says.
Now, he claims he's fighting back, demanding Shepherd sign her name on the birth certificate and lend financial support.
"I think it's the worst thing in the world for L.J. to look at his birth certificate and see it says 'mother unknown,'" he says.
A pretrial hearing is scheduled on October 2 in Pennsylvania.
As RadarOnline.com has reported, Shepherd, who explains to friends that the baby isn't biologically hers, fears her ex may seek revenge and expose sexy nude photos.
Sources recently told RadarOnline.com that the actress also offered Sally $100,000 and $3,000 in monthly child support, but he refused to accept the pay out.