Exclusive
Another Sext Scandal? Sherri Shepherd Fears Estranged Husband Will Leak Racy Nude Photos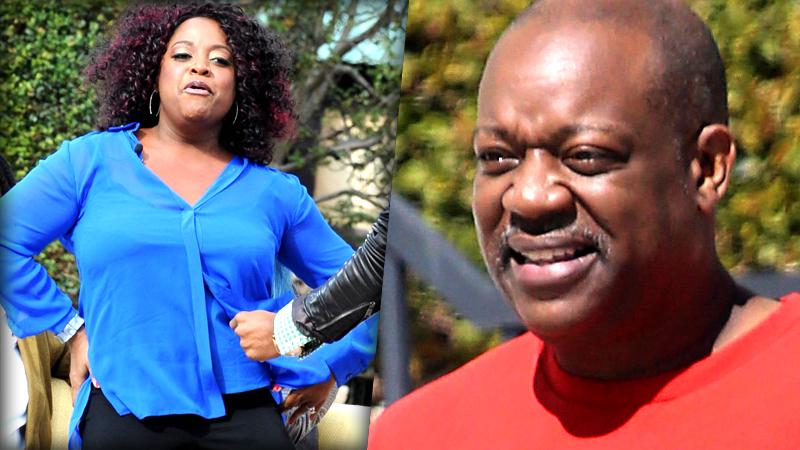 With Hollywood iClouds under attack, Sherri Shepherd is the latest celebrity that fears racy nude pics of her will be released. However, the former The View co-host isn't another victim of the infamous A-list hackers: RadarOnline.com has learned that she's afraid her estranged husband, Lamar Sally, will leak the saucy shots!
For a significant portion of Shepherd and Sally's marriage, "it was a long distance relationship," an insider told Radar. "To keep things hot, Sherri would send naked pictures of herself to Lamar. Lamar also sent Sherri naked pics for her personal collection."
Article continues below advertisement
"Sherri felt really great about her body because she had just lost a lot of weight," the source continued. "Now, she deeply regrets sending the pictures because she is afraid Lamar will release the pictures as revenge because of the bitter nature of the divorce proceedings. Her lawyer plans on asking the judge to prohibit the release of the pictures."
The Dancing With The Stars alum recently offered Sally a $100,000 payout, and $3,000 in child support for a newborn son born via surrogate earlier this month.
Sally rejected the offer, and is seeking $10,000 in child support, even though the baby isn't Shepherd's biological child.
Shepherd is alleging that Sally wasn't straight with her regarding the terms of the surrogacy, and his intent to sue her for child support.
If the naked pics are released, "Sherri hopes that the judge would hit Lamar with stiff financial sanctions," the source added. "Those pictures were never meant for anyone but Lamar to see. Just because they are getting divorced doesn't mean that should change."
Are you surprised Sherri would take such photos? Let us know in the comments!