Exclusive
'He Needs Help!' Ava Sabrina London's Best Friend Says Hank Baskett Has A 'Lying' Problem & Kendra Wilkinson Shouldn't Trust Him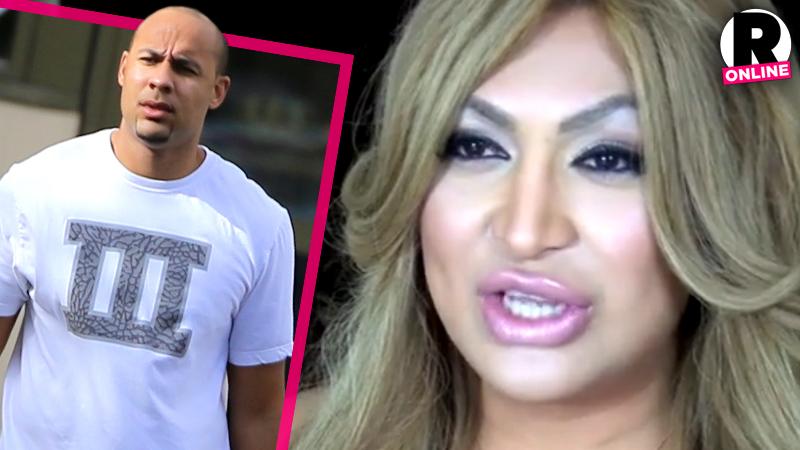 Article continues below advertisement
"I don't think Kendra should trust Hank. I think he should really get help for his lying addiction," she said. "I mean, lying about this, not meeting with Ava. Hank probably lies to himself, believing his own lies saying he didn't meet Ava. But I really think he should get help."
Since RadarOnline.com broke the news of the scandalous affair, the 29-year-old mother-of-two kicked her husband of five years out of the house, only to take him back to film explosive scenes for her TV commitments. During revealing scenes for Marriage Boot Camp Reality Stars, Baskett reportedly failed a lie detector test when he said he didn't have sex with London and claimed he only went to her home for drugs, which Tillett has flatly denied.
After RadarOnline.com recently released exclusive tapes of the former NFL wide receiver doing damage control with London over the phone, Wilkinson reconsidered a divorce. But even though a split is on the forefront, she's standing by her man, who's father to their children Hank Jr., 4, and Alijah, 5 months.
"I believe Kendra should forgive him if indeed he gets help," added Tillett, who's also a transsexual.
"I really feel bad for Kendra. I do feel bad for her as well as I do feel bad for Ava," she continued, defending the model at the center of the affair. "Because she was a victim. Kendra was a victim as Ava was a victim. We didn't know it was Hank Baskett coming over to the house. She's just another victim of Hank's lies."
WATCH Tillett's advice to Wilkinson: