Stephen Collins' Ex-Wife Slams 'Defamatory' Claims She Used His Molestation Confessions For Blackmail – READ Her Statement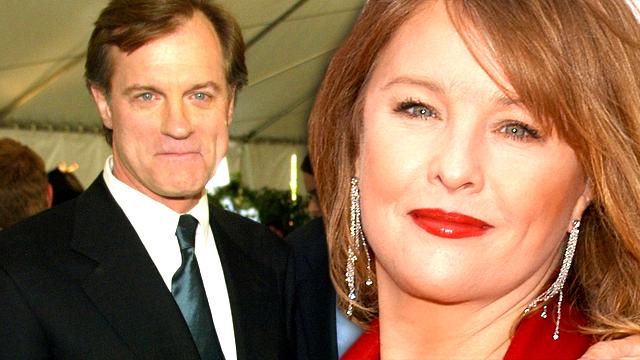 Stephen Collins' ex-wife Faye Grant and her lawyer are firing back at the 7th Heaven star after he claimed that Grant blackmailed him for money with the recordings of him allegedly confessing to sexually molesting young girls.
"Over the course of my representation of Stephen in the divorce case, Faye has repeatedly threatened to give this audiotape to the media unless Stephen agreed to pay her millions of dollars more than that to which she was legally entitled," said Collins' lawyer, Mark Vincent Kaplan, according to reports.
Article continues below advertisement
But now RadarOnline.com can exclusively report that Grant and her lawyer have made an official statement regarding Collins' allegations, claiming that Kaplan's comments are "fabricated and defamatory."
"The statement could not be farther from the truth," Larry Ginsberg, Grant's attorney, says in the statement.
READ THE DOCUMENT: STATEMENTS BY LARRY GINSBERG, ESQ. AND FAYE GRANT
"In fact, Faye turned over the recording to the LAPD and NYPD two years ago after Mr. Collins refused to address and get help with regard to his reprehensible conduct," he adds.
According to the documents obtained exclusively by RadarOnline.com, Grant "never asked to receive more than 50% of the community property to which she is entitled under California law" in her divorce proceedings.
Grant also allegedly requested that her now-ex-husband donate to an organization that benefits sexually abused children.
As RadarOnline.com previously reported, Grant claims she has nothing to do with the release of the tape to the media. But in her new statement, the actress reaffirms her lack of involvement while also addressing her divorce dilemma.
"This is a deeply sad situation for everyone involved. With regard to the divorce proceedings, I am seeking no more than that to which I am legally entitled under the laws of the State of California," she says in her statement. "The recording of Mr. Collins has not been part of family court proceedings or any negotiations related to that action at any time."
Story developing…