Exclusive
60-Hour Work Weeks, Cruel Insults, Body Shaming & Chair Throwing! Inside The Hell Of 'Dance Moms' Child Stars: Abby Lee Miller Is 'Abusive & Bullying,' 13-Year-Old Claims In Lawsuit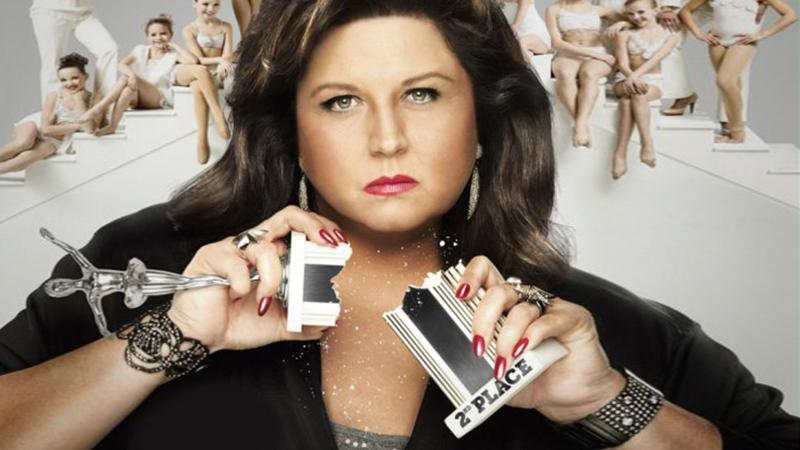 As Dance Moms fans can see onscreen, competing under demanding, loud-mouthed instructor Abby Lee Miller isn't exactly a walk in the park. But little did they know that the young dancers on Lifetime's hit reality show are twirling and leaping through a living hell.
RadarOnline.com can reveal that Dance Moms regular Paige Hyland, 13, has slapped Pennsylvania native Miller with a shocking lawsuit, claiming that the single 48-year-old "engaged in conduct that caused Plaintiff….to reasonably believe she was about to be touched or harmed in an offensive matter," state court documents filed by Hyland's attorneys on October 9. "As a proximate result of Defendant's wrongful conduct, Plaintiff...has suffered emotional distress, anxiety, frustration, anger, humiliation, post traumatic stress and anguish."
Article continues below advertisement
Among the allegations of abuse are that Miller threw a chair during an argument with Hyland, pushed Hyland's mother Kelly and pinched another student until she bled.
"Miller insulted and abused Paige on an almost daily basis, including cruel name calling, insults about Paige's physical appearance and making offensive false and defamatory accusations about Paige's family," Hyland's attorneys claim. "All of this abuse was done for the sake of drama during the show."
Hyland's lawyers actually place much of the blame for Miller's outrageous behavior on the show's producers, who they believe "in an effort to attract ratings and viewership, encourage and facilitate the conflicts between Miller on the one hand and the young girl dancers and their mothers on the other hand."
In a shocking reveal, the attorneys also claim that Miller was "caring and nurturing" toward Hyland and her sister before the reality show began filming.
Article continues below advertisement
Not only was Hyland forced to endure Miller's wrath, the attorneys continue, but the tween and her costars worked up to 60 hours a week filming rehearsals and competitions for each 43-minute episode.
"The girls on the show often work long hours without receiving all required breaks in violation of Pennsylvania Child Labor Laws," they claim. "The average week involves rehearsals on Tuesday through Thursday from 4 pm to at times past 10 pm. Fridays the girls generally travel many hours, usually by bus, to competitions and they spend 12-hour days on Saturdays competing before returning home on Sundays."
Hyland is seeking unspecified damages, and for Miller to stop all forms of abuse.
In 2012, Miller was slammed by Dancing With the Stars pros Derek Hough and Mark Ballas for her jaw-dropping behavior.
"I'm sorry, but this 'Dance Mom' show is straight up abusive. … Kids Run!!!!!!!" Hough tweeted. "It ain't right. Child abuse isn't right. I'm livid right now."
In her new book Everything I Learned About Life, I Learned In Dance Class, Miller defended the way she treats her students, claiming "I know just how to push a kid's buttons to get the results I want…Nobody is going to embarrass them and upset them more than I am."