Ke$ha's Mother Checks Into Rehab With Her Daughter, Claims Post-Traumatic Stress Disorder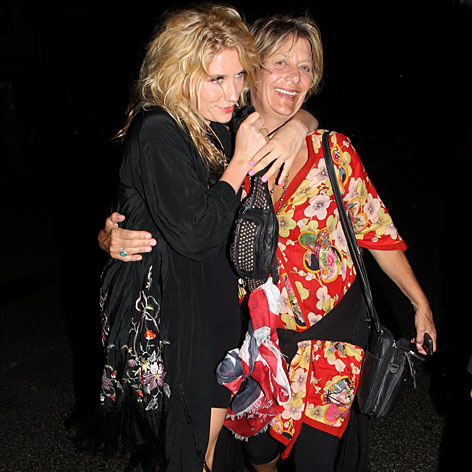 Ke$ha has some surprising company at her rehab center.
The pop star's mother revealed she's checked herself into the same Illinois center as her daughter.
"I'm checking myself into Timberline Knolls today for post-traumatic stress disorder, at Ke$ha's urging," Pebe Sebert told People.
Ke$ha checked herself into the facility a week ago, revealing she was seeking treatment for an eating disorder.
Her mother then went public, blaming her daughter's famed music producer, Dr. Luke , with causing the problem, saying he constantly nagged Ke$ha about her weight.
Article continues below advertisement
On Friday, Sebert told RadarOnline.com exclusively that Ke$ha also had recently broken up with a boyfriend and blamed the entire music industry for her daughter's struggles.
"This whole Dr. Luke thing has almost torn our family apart and taken over my life, and Ke$ha wants me to heal along with her," Sebert said today.