Exclusive
'RHOC' Star Vicki Gunvalson's Vicki's Vodka Lawsuit Keeps Heating Up! Mistress Of Former Business Partner Counter-Sues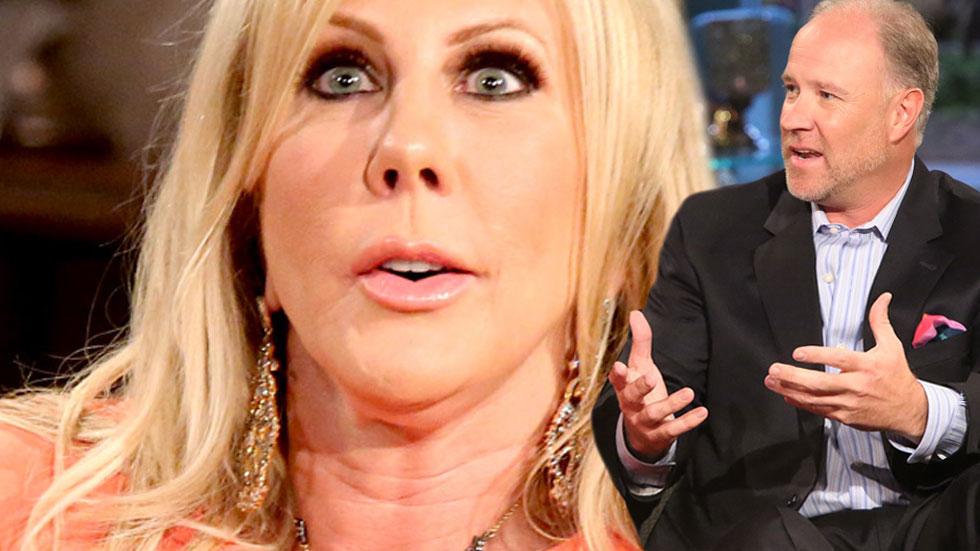 The lawsuit surrounding Vicki's Vodka has taken yet another turn, with Vicki Gunvalson's former business partner's mistress firing back at Gunvalson and her on-again-off-again boyfriend, Brooks Ayers.
In the last chapter of this ongoing saga, Ayers sued Angela Torres and Robert Williamson III for slander and defamation after they allegedly lied to Gunvalson about him, which led to his relationship's demise.
Article continues below advertisement
Torres had allegedly tried to convince the reality star that Ayers was stealing money from the company, causing Gunvalson to break up with him one more time. But now, in documents obtained exclusively by RadarOnline.com, Torres is counter-suing Ayers, claiming he is dragging his personal issues into their legal battle in an attempt to humiliate all parties involved in order to distract from the legal issues at hand. As a result, she is request the court dismiss the case against her.
"Rather than focusing on the issues at hand, Ayers is hoping to turn the focus into Williamson's personal life as a bargaining chip or a means to escape liability for his own actions," the documents read.
Attorneys for Williamson claim that Ayers' complaint against him and his mistress lacks sufficient evidence, and thus should be dropped.
"Ayers' Third Party Complaint is replete with procedural and substantive deficiencies and this Court should not be persuaded by Ayers' finger pointing."
MORE ON:
Celebrity Justice
Article continues below advertisement
As RadarOnline.com previously reported, the Real Housewives of Orange County star scored a minor legal victory beforehand, when a judge ruled that certain documents would be sealed and eventually destroyed because she and Ayers are "celebrities, and tabloids and other news media have shown an interest in publishing information about their lives," previous court documents explained.
The lawsuit began when Williamson sued Gunvalson for breach of contract after she allegedly failed to promote her brand.
Are you Team Gunvalson/Ayers or Team Williamson/Torres? Sound off in the comments below!