Exclusive
Secrets Safe! Judge Seals Documents In Vicki Gunvalson & Brooks Ayers Vodka Lawsuit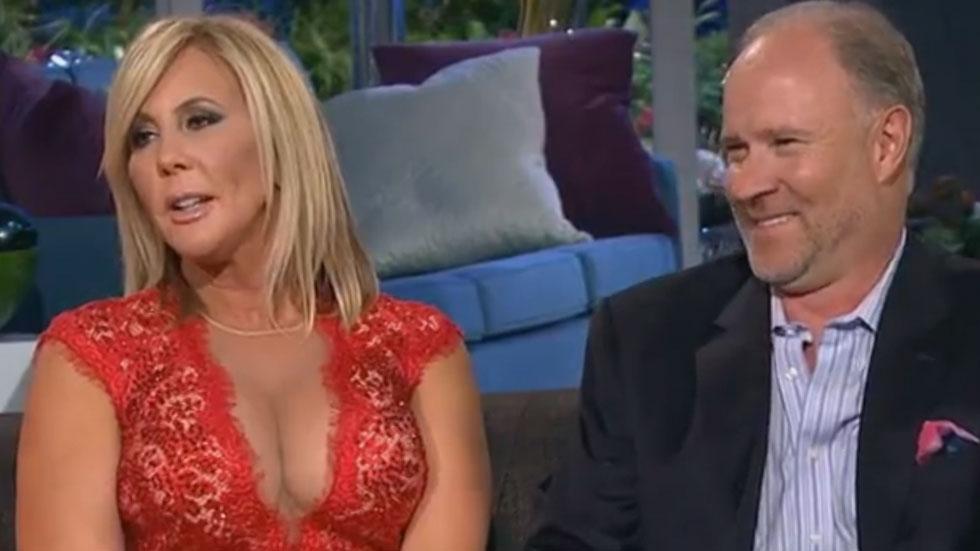 Vicki Gunvalson and Brooks Ayers have seen their darkest secrets splashed across the headlines in recent weeks, after RadarOnline.com exposed the videotaped cheating confessions of The Real Housewives of Orange County star's boyfriend. But now, Radar has learned, at least some of their secrets are going under lock and key — because a judge in their Vicki's Vodka lawsuit has ruled that any legal documents containing sensitive information in the case must be sealed and eventually destroyed.
Article continues below advertisement
Gunvalson is being sued for breach of contract by business associate Robert Williamson III, over claims she allegedly failing to promote her Vicki's Vodka brand. Earlier this month, a judge denied her request to seal documents in the case, but the court reversed that decision on September 25, according to court documents obtained by Radar.
READ The Strict Order Protecting Vicki's Secrets
"Disclosure and discovery activity in this action are likely to involve production of confidential, proprietary, or private information …" the protective order states.
Since Gunvalson and Ayers "are celebrities, and tabloids and other news media have shown an interest in publishing information about their lives," the documents note, the duo requested that the court "allow them to file confidential information under seal, unless otherwise stipulated by the parties in writing."
The documents state that not all paperwork in the case will be labeled as such, since "any party or non-party may challenge a designation of confidentiality at any time."
Article continues below advertisement
Should that occur, the party requesting confidentiality must prove that the "designation is necessary to avoid foreseeable, substantial unfairness, unnecessary economic burdens, or a significant disruption or delay of the litigation."
Any material designated as confidential must not be shared with outside parties, the documents stipulate, and must be destroyed or returned within 60 days after the trial ends.