Exclusive
House Of Horrors! 'Kids By The Dozen' Star Cynthia Jeub Claims Dad Chris— Christian Father Of 16 Children— Cruelly Kicked Her And Teen Sister Lydia Out Of Family Home For 'Draining Resources'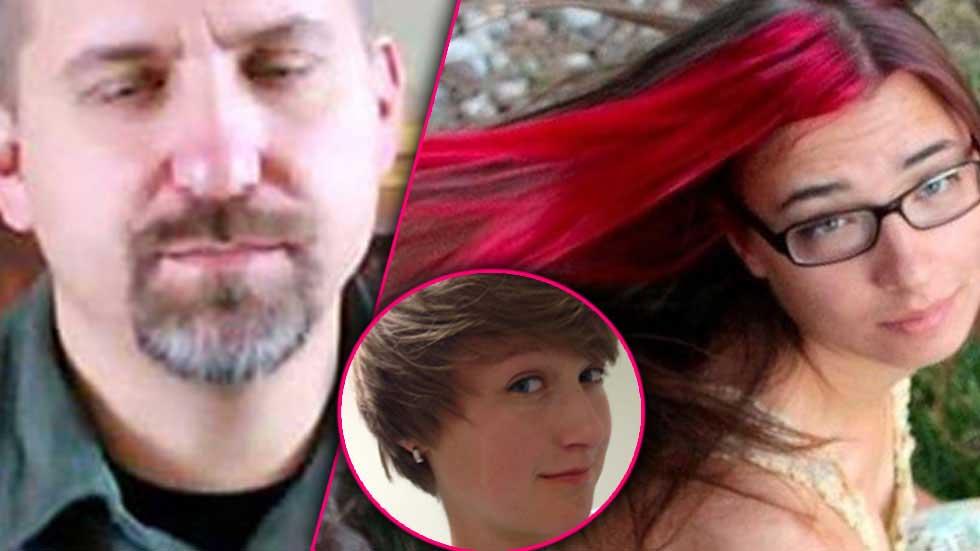 Kids By The Dozen star Cynthia Jeub has even more heartbreaking stories to share.
After accusing her father Chris of emotional and physical abuse in a shocking blog post last week, the 22-year-old college student has revealed that the reality TV patriarch and close friend of Jim Bob and Michelle Duggar cruelly kicked her and younger sister Lydia, now 20, out of the Colorado family home last year.
Though Cynthia says she and Lydia had previously planned to move into their own apartment, homeschool advocate, author and debate coach Chris— a strict Christian father of 16 children with wife Wendy— allegedly refused to provide his daughter employees the proof of income needed to sign a rental agreement.
Article continues below advertisement
Despite insisting that the girls couldn't make it on their own, Cynthia says Chris angrily confronted them in his office one day in September 2013.
"I'm upset," Cynthia claims he said. "You drain our resources, you eat our food, you live in our house, you drive our cars, and you were supposed to be moved out by now."
Cynthia says she stood up in anger, fighting back tears.
"He demanded that I sit back down, or leave his house immediately," she recalls in the blog post. "My mind raced. Where would I go? He'd already taken away my ability to get an apartment. I only had a few thousand dollars to survive, and with me being enrolled in school, I didn't have time to try for more income."
"I cried in the shower, knowing it would be my last day living in my family's house," the writer continues. "I was being kicked out, and I hadn't done anything."
Thankfully, Cynthia and Lydia found a friend who offered them a place to stay.
When the girls got ready to leave two hours later, Chris suddenly changed his tune.
"You guys found a place to go, and we're so proud of you guys!" Cynthia says he cheered. "So you're moving out, and we don't want you to go around to all your friends and complain about us. We didn't kick you out, so don't say we did."
Article continues below advertisement
Desperate to continue the façade of a big happy family, Cynthia says Chris posted a photo of the girls smiling wide.
"That's the difference between Jeub home life and what you see of my family online or on TV," Cynthia concludes.
Lydia tweeted a link to her sister's shocking story.
"Most traumatizing day of my life," she writes. "I disappeared for 2 hours and walked 5 miles crying."
On his family blog, Love in the House author Chris often stresses the importance of treating children with kindness.
"LOVE is what the Jeubs are about," he says.