Exclusive
Charlie Sheen Dumped Porn Star Fiancée Brett Rossi After Weeks Of 'Out Of Control Fights' — Inside The Shocking Split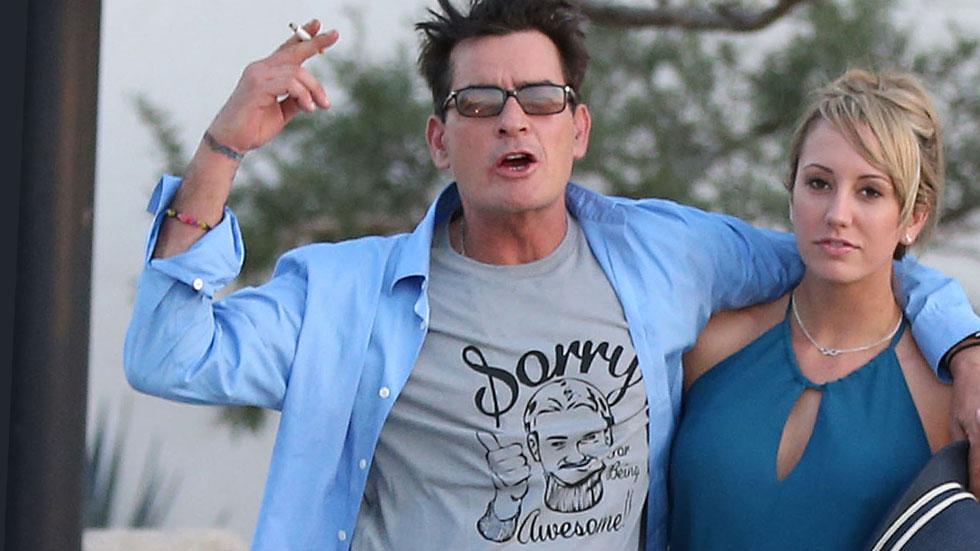 They said it wouldn't last … and it didn't! RadarOnline.com exclusively reported yesterday that Charlie Sheen dumped his porn star fiancée, Brett Rossi, just weeks before their planned November wedding. Now only RadarOnline.com has the details of the bitter fights behind the couple's breakup.
Sheen confirmed the news to RadarOnline.com yesterday via a statement from his rep, Jeff Ballard, insisting that while Rossi is a "terrific gal," he ultimately decided to focus full-time on being a dad.
Article continues below advertisement
But now, an insider reveals, "The relationship actually ended a few weeks ago. Charlie finally broke up with her and kicked her out of the house. All of the fighting had just gotten out of control, and Brett was making him miserable."
"Charlie just wanted to hang out with his friends, but Brett always pitched a fit when he did," the source continued.
Sheen had been wearing a "man engagement ring" ever since asking Rossi to marry him earlier this year, an insider previously told RadarOnline.com.
"Brett forced Charlie to wear the wedding band, which he is wearing as an engagement ring," the source said at the time. "Charlie continues to hang around with other women, which infuriates Brett. ... Brett wants to make it clear that Charlie is off the market."
And if that wasn't enough of a red flag, sources say Rossi turned into a virtual "Bridezilla" while planning their upcoming wedding, demanding a celebrity wedding planner, and designer wedding dresses.
Article continues below advertisement
Now, plans for the November 22 wedding have been scrapped: It would have been Sheen's fourth trip down the aisle, and Rossi's second.
"Scotty and I had a great year together as we traveled the world and crossed a lot of things off our bucket list," Sheen said in a statement to RadarOnline.com via his publicist, Ballard last night. "She's a terrific gal, but we've mutually decided to go our separate ways and to not spend the rest of our lives together."
"I've decided that my children deserve my focus more than a relationship does right now," he continued. "I still have tremendous fondness for Scotty and I wish her all the best."
Story developing.