Exclusive
Britney Spears' Bodyguard On 'High Alert' For Former Manager Sam Lutfi After His Bizarre Open Letter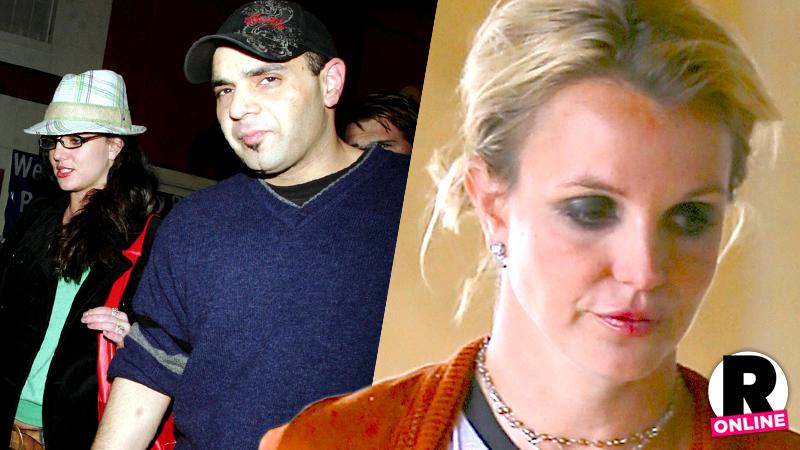 Even though Britney Spears' self-appointed manager, Sam Lutfi, hasn't been involved in the pop star's life for more than six years, it's clear she's still on his mind. Lutfi called out Spears — and even included a photo of himself with her — in a bizarre open letter posted on XOJane.com last Friday. Now, RadarOnline.com has learned, the Las Vegas headliner's camp is "appalled and disgusted" that he's still trying to link himself to Spears — and they've even advised her bodyguard to keep an eye out for the shady svengali!
Article continues below advertisement
On Friday, Lutfi penned an open letter for XOJane.com, in which he attempted to explain the misconceptions about the work he does with troubled celebrities.
"I've worked in Hollywood for a long time, and over the years these experiences have led me to see what happens when too much fame and too much money can sometimes get the best of celebrities. I am a problem solver, and I care about helping people get out of what may seem like some of their more difficult places in life. Which is why you have seen me associated with some of the more famous celebrities when they are in their most trying hours: Britney Spears, Courtney Love and now Amanda Bynes," Lutfi asserted.
Dredging up Spears' name again "is just disgusting and appalling," an insider told RadarOnline.com. "Sam is obsessed with Britney, and if anyone had any doubts about that, they should now be convinced. He is one of the main reasons why Britney has a bodyguard with her around the clock!"
"Britney's dad, Jamie, won't take any chances when it comes to Sam," the source continued. "Jamie believes that given the opportunity, Sam would try to worm his way back into Britney's life again. Her life was in shambles when Sam was with her. Inviting photographers into her house so they could get to know Britney as a person — who does that? Someone who wants to be a celebrity."
Article continues below advertisement
In recent weeks, Lutfi had insinuated himself into Bynes' inner circle. "All I can tell you is that Amanda is getting the help that she needs and that I am working closely with her and her family in order to ensure that we can move on from the tabloid sensationalism of her 'breakdown' and instead concentrate on what a rare, talented young woman she has always been and continues to be," he wrote on Friday. But as RadarOnline.com has reported, sources say Bynes is wary of his motives as well.
Lutfi was by Spears' side during her infamous 2007 meltdown, and she and her family later got restraining orders against him. He has also tried to establish friendships with Lindsay Lohan, Courtney Love and even Michael Jackson's teenage daughter, Paris. Currently, Lutfi is working with Love, who he says encouraged him to write the weird piece.
The Spears insider added, "If Sam did indeed have nothing but the best intentions, why does he need go public with it? Just look at the creepy pictures Sam posted in the XOJane.com story with celebrities. It seems like he's trying to prove he's an A-lister."
"What is his job exactly? Sam says he has worked in Hollywood for years, but in what capacity?" the source continued. "During Sam's libel and defamation lawsuit against the Spears family, he admitted he has had no professional work in Hollywood that paid him more than $10,000...but he did say he was a consultant for his mother's gas stations!"
Lutfi didn't immediately respond to request for comment.