Brain Injuries Could Sideline Tracy Morgan The Rest Of His Career, His Attorney Says, Calling Wal-Mart 'Despicable' For Blaming Injuries On Seatbelt Use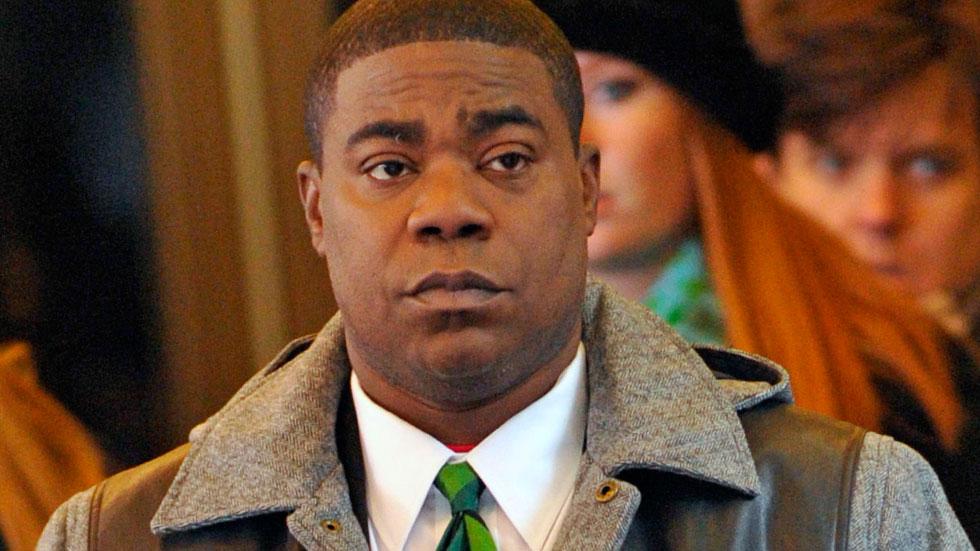 "The jury's still out" if Tracy Morgan will ever work in show business again, according to his attorney, Benedict Morelli.
Morelli on Tuesday told the NY Post that the 30 Rock star's doctors haven't yet determined if the 45-year-old comedian will be able to fully recover from the multiple injuries, including brain damage, he sustained in the June 7 crash in New Jersey when a truck (commandeered by Walmart driver Kevin Roper) plowed into the limo he was in, killing his comic friend James "Jimmy Mack" McNair.
Article continues below advertisement
Morgan, his lawyer said, continues to rehab his speech, cognitive and vocational skills, as well as regular physical therapy.
Morelli struck back at Walmart, after the company this week tried to implicate the comic and his friends as liable for their injuries since they weren't wearing seat belts at the time of the deadly accident, in their ongoing lawsuit with Morgan and two of the other passengers.
"These people are despicable … they're good blame shifters: I guess that's how they make $783 billion a year, shifting the blame," said the lawyer, who's also representing Jeffrey Millea and Ardley Fuqua, who were also injured in the crash.
Morgan has also publicly shot back at the retailer's seat belt assertion, saying, "I can't believe Walmart is blaming me for an accident that they caused … my friends and I were doing nothing wrong.
The former Saturday Night Live star concluded his statement in saying he's "fighting hard every day to get back."